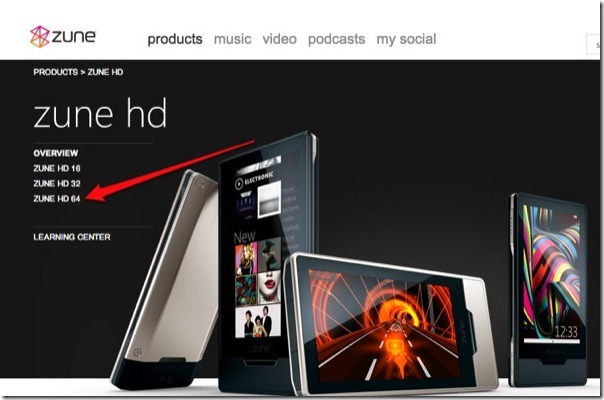 We wrote a few days ago about SanDisk's recently announced 64 GB Sandisk flash memory module.  It seems the ZuneHD may be one of the first devices to get this, as a link to a 64 GB version has just popped up on Zune.net. 
Of course at the moment the link leads nowhere, and in some ways 32 GB may be wasted on the ZuneHD, and would be better suited to a ZuneHD 2 with the same screen resolution and innards as a Windows Phone 7 phone (minus the phone of course).
Hopefully the module showing up in a Zune device also suggests we will see some Windows Phone 7 series phones coming with that much storage too – give me 64 GB and USB storage mode and I promise I will stop complaining about removable storage in Windows Phone 7.
Via Engadget.com