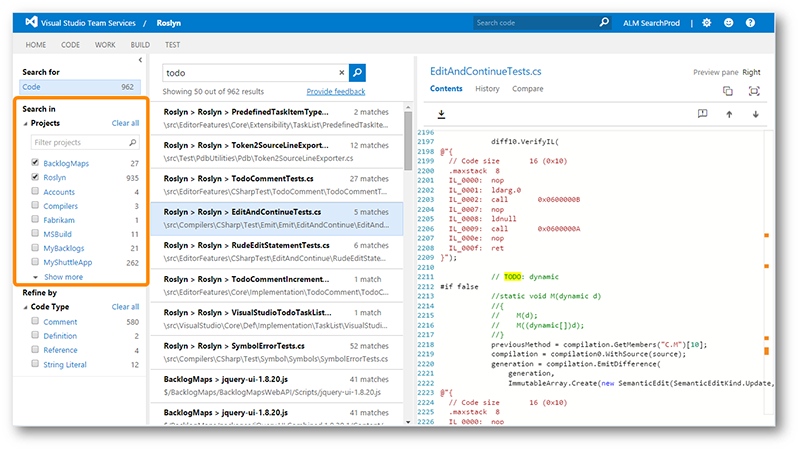 Microsoft yesterday released Team Foundation Server 15 Release Candidate 1. This release is "mostly" feature complete and it includes major new features like code search, package management, build folders, major improvements to gile planning. Git, Build, Release management, dashboards, Testing and more.
Follow a work item – makes it super easy to track the progress on work that you care about.
Code search – Makes it easy to find code anywhere across your project.
Package management – Improves your ability to reuse components across your projects (both OSS and internally produced)
Improved branches page – Faster, hierarchy, favorites build status and more.
Docker support – in build and release management.
Release management – I don't think any part of our product is advancing as quickly as Release management is.  The number of significant improvements and new capabilities is innumerable.
Parity between MTM and web TCM – We almost have parity now where all the things you are used to using MTM for, you can now use the web experience for.
Download and find more details about this release using the below links,