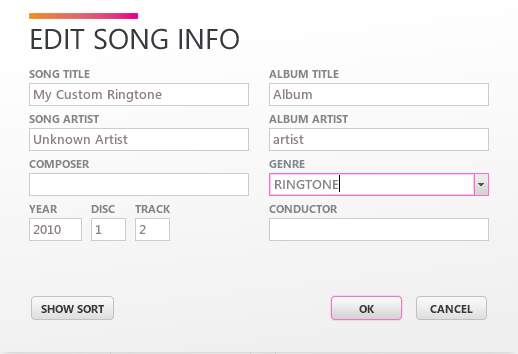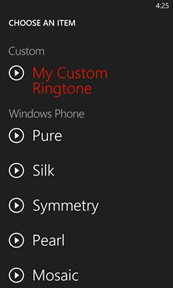 A few days ago WPSauce, dissecting a Mango RoM, found some evidence that mango will support ring tones synced via the Zune desktop client. 
Now in a Windows Team Blog post Microsoft has confirmed this is a supported feature.  Users will be able to sync any music file that fit the restrictions:
39 seconds or shorter
smaller than 1 megabyte (MB)
saved in MP3 or WMA format
not copy-protected (i.e. DRM free)
has Genre set as Ringtone
The Zune software on the phone will also be smart enough not to include music labelled as ring tones in your playlists, a much wanted feature.
The blog posts also confirms that 3rd party apps will be able to save sounds as ring tones and that Microsoft is releasing 9 new ring tones for Windows Phone 7, including ones named Spring and Willow.
It is a pity the Zune software does not include a ring tone editor to ease creation of ring tones from one's own music, but I assume that would have caused all kinds of trouble with the music industry, and I am sure there are hundreds of desktop apps available which makes the task pretty easy already.
Read the full post here.
Thanks Vander09 for the tip.