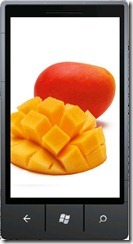 WPSauce have dissected a leaked Mango ROM and found evidence of numerous unannounced features.
The most interesting (to me at least) is that the Xbox Hub will support multiplayer gaming, including voice chats, Xbox Live party invites and the ability to listen to messages received on your phone on your Xbox 360.
The phone also appears to support 22 languages, with 3 kinds of keyboards, including one with handwriting recognition.  Users will also be able to submit their custom dictionary to Microsoft, hopefully improving the keyboard even more.
Custom ring tones, loaded from the desktop, also appears to be supported. 
In a number of locations there are references to a Lync client for Windows Phone 7 coming. 
Other interesting titbits are support for the lunar calendar and being able to manually set IP address, subnet mask, default gateway, DNS and proxy for LAN connections.
Read much more at WPSauce here.
Thanks Chassit for the tip.