A survey by VisionMobile  has found that the majority of mobile developers were thinking of adding Windows Phone to their roster.
Calling Windows Phone the "new cool", the number is up from 32% a year ago.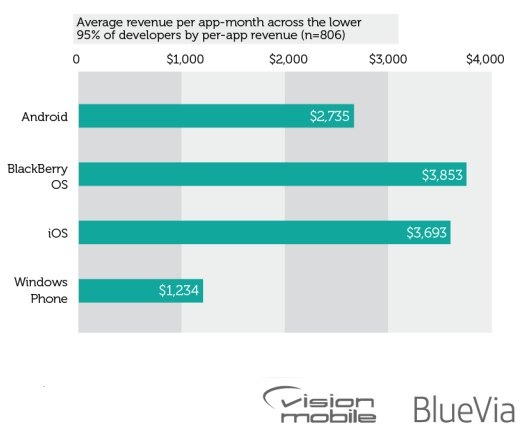 The survey also found Windows Phone developers were earning $1234 on average per app, a pretty good number for an OS with less than 5% the market share of the other platforms.
VisionMobile however warns that actual user adoption needs to follow developer adoption for growth to be sustainable.  Hopefully the Windows 8/Windows Phone 8 combo will take care of that issue.
Via Techcrunch.com