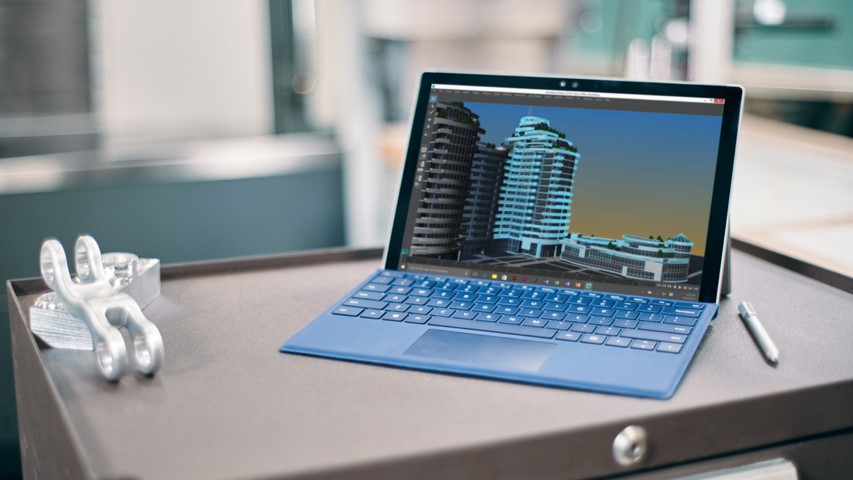 Microsoft's Surface Pro line of devices is due an update this year, and while we've heard speculation regarding the Surface Book's Successor and a probable Surface cloudbook , we haven't had anything about the most popular member of the Surface line – until nowPetri's Paul Thurrott last night revealed that the Surface Pro 5 would not be coming with a USB-C connector, and instead would use the same old proprietary Surface connect that had been present in the last two Surfaces.
Thurrott also toned down expectations for the Surface Pro 5, claiming there would be "nothing dramatic" about it like the jump from the Surface Pro 2 to the Pro 3. This indicates that we're likely to not see much easier from a Kaby Lake refresh, improved screen, and new peripherals. This makes a lot of sense as Microsoft's Surface Pro is already a near-perfect realisation of the Surface concept as released with the initial Surface Pro launch in 2012. In addition, the Surface Pro line already has a vast array of peripherals which take advantage of the existing chassis and connector. By ensuring compatibility with these accessories, Microsoft is enabling older Surface owners to be able to upgrade to newer devices without necessarily having to repurchase all their hardware.
Microsoft is still expected to hold a Spring hardware announcement, but details on that have been sparse so far. It'll be interesting to see if Microsoft will launch just iterative updates to its Surface kline this year or if the firm has something more up its sleeve.