When all else fails, eagle-eyed fans turn to international ratings boards for any clue as to upcoming games. The latest finding appears to be a rating for Sunset Overdrive on PC, indicating that Insomniac's colorful apocalypse could be expanding its horizons soon.
The rating comes from the Korean Game Rating and Administration Committee. It does not give away a lot of information other than the date of the classification (today), the applicant (Microsoft Korea), and that it is for a PC version of Sunset Overdrive.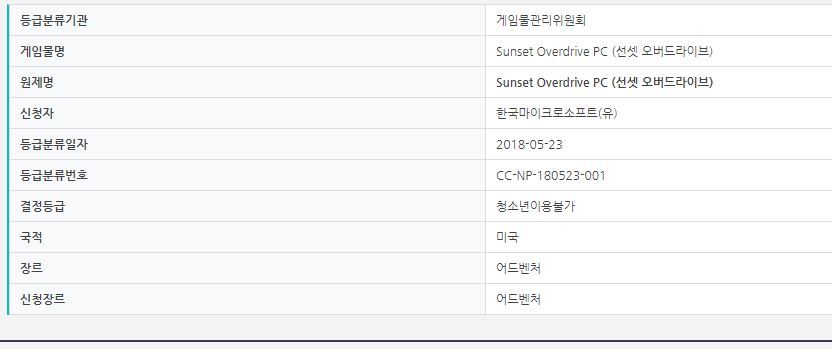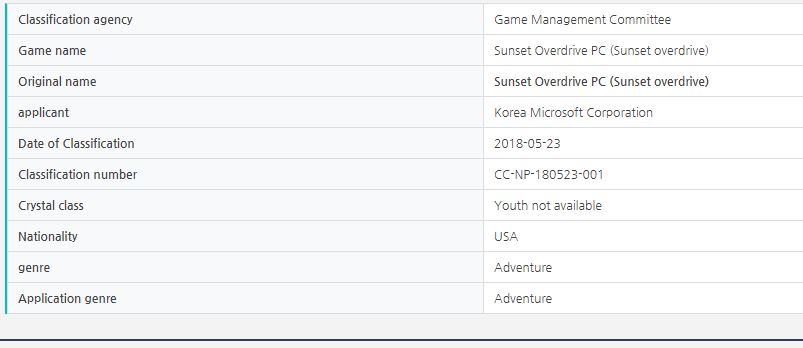 We may not be getting a sequel, but making the game available to more players may be the next best thing. Though developer Insomniac has stated in the past that the studio would be open to working on the Sunset Overdrive series again, it is currently focused on Sony's Spider-Man game, which is set to release in September. Sunset Overdrive 2 isn't exactly out of the realm of possibility, but it's a long shot.
Sunset Overdrive originally released in 2014 as an Xbox One exclusive. Hopefully now that it appears to be coming to PC, it will finally receive some Xbox One X enhancements as well.