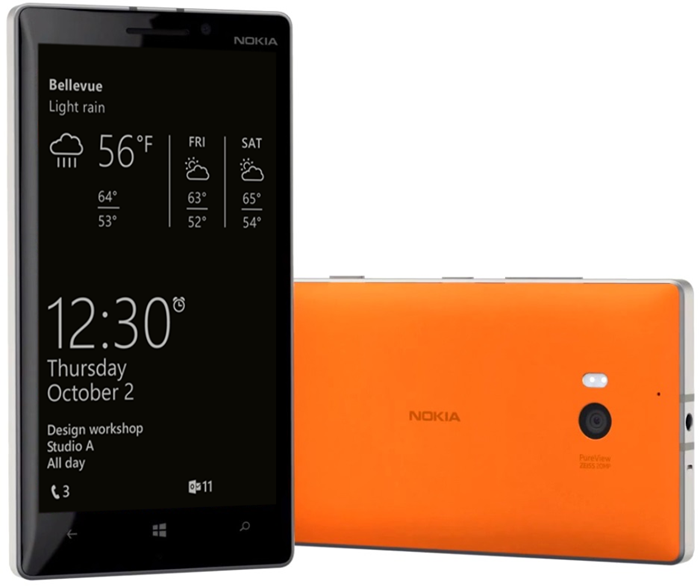 The Glance screen has quickly grown to become one of the greatest features of Windows Phone, but of course many handsets, including the high end Nokia Lumia 930, does not have it, making it a distinct negative for the flagship device.
Windows Phone fan wopsterix however has a suggestion which could bring the feature to handsets even without "display memory", at the price of a little bit of battery life.
He simply suggests that by monitoring the proximity sensor, a handset could wake up and briefly display a non-interactive Glance-type screen when it detects it has been removed from a pocket.  This Peek type glance screen is already available as an option on the current Glance screen and while this version uses more battery power, it is likely that a user would have turned on their handset in any case when they remove it from a pocket or other confined area, and by presenting information, such as the time or appointments, immediately it will likely result in a long term battery saving.
Read wopsterix's full post below.
I totally understand that the Glance screen feature needs display memory, else it would cost a lot of battery power, especially with it's always on setting. But what's up with peek mode?

When you take out your phone from your pocket, you usually (more than 95% of the time) do it because you want to interact with your phone – check the time, check your notifications, or something more advanced, which you have to completely unlock your phone for.

This means for handsets without Glance screen that you wake up your phone anyway, so it wouldn't cost more battery to wake the phone up automatically – based on your proximity sensor's signal.

Since you don't want to accidently unlock your phone, it cannot simply show the current lockscreen, but a secondary "static" lockscreen (with dynamic informations of course), which you cannot unlock with a swipe. This secondary lockscreen would act like the current Glance screen, so you can leave it get timed out, or get to the lockscreen by pressing the power button or with double tap to wake.

Let's see first the disadvantages:
Of course, it would add _some_ battery usage, since the phone has to keep track on the proximity sensor, but it's the same with double tap to wake, and it doesn't really cost much battery as we noted since double tap to wake is around. Also, by cases when you just pull out your phone from your pocket to place it to the table, or move your hand over it when you are not intended to interact with the phone, that would increase the battery drain slightly. However, i really think these cases are a lot less frequent, than an intended move.

Advantages:
Obvious, but it would enable Glance screen peek mode on handsets without display memory, but with a proximity sensor. These handsets are (currently) the following: Lumia 435, Lumia 520, Lumia 535, Lumia 625, Lumia 730, Lumia 735, Lumia Icon, Lumia 930.
Yet again, it would bring Glance screen's peek feature to the best selling Lumia device (520), and also the flagship Lumia Icon / Lumia 930 (and a few more as well)!

This would improve a lot on the experience with our Lumia devices, so please at least consider the idea. Thanks
If you agree with his suggestion, vote for it at Microsoft's User Voice site here.