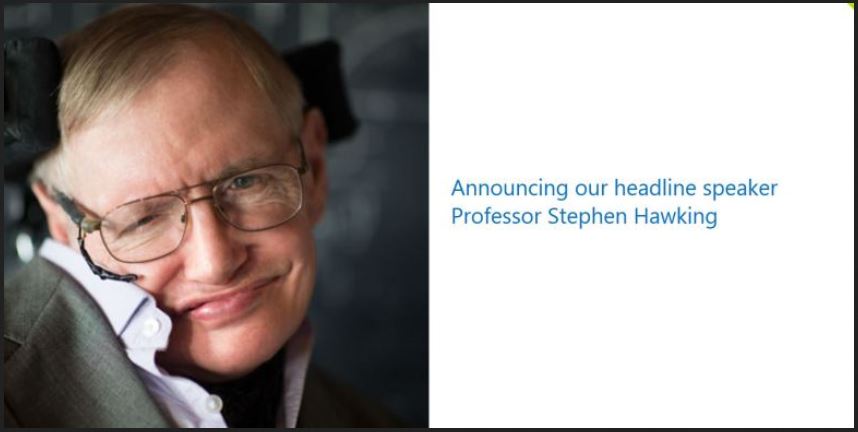 Microsoft today announced that Stephen Hawking, a world-renowned physicist will deliver the keynote at its flagship UK event Future Decoded next month. Stephen will deliver the closing speech on the first day of Microsoft's two-day event.Professor Hawking will share his thoughts on artificial intelligence and how it may impact humans.
Future Decoded 2016 at the Excel, London on November 1 and 2, 2016 will be entirely dedicated to showing how any business can become a digital business, highlighting where to start and the challenges that will be faced along with the prizes that might be won from a symbiotic relationship with technology that combines the best of human capacity with the best of digital capability.
The event will focus on three key phases, each of which will provide the context to explore and discover significant topics that will equip business leaders with the insight, motivation and skills to build the next generation of their organisation.
Inspiring the Digital Business
Designing the Digital Business
Building the Digital Business
Registration for Future Decoded 2016 is now open. Register for your ticket here.