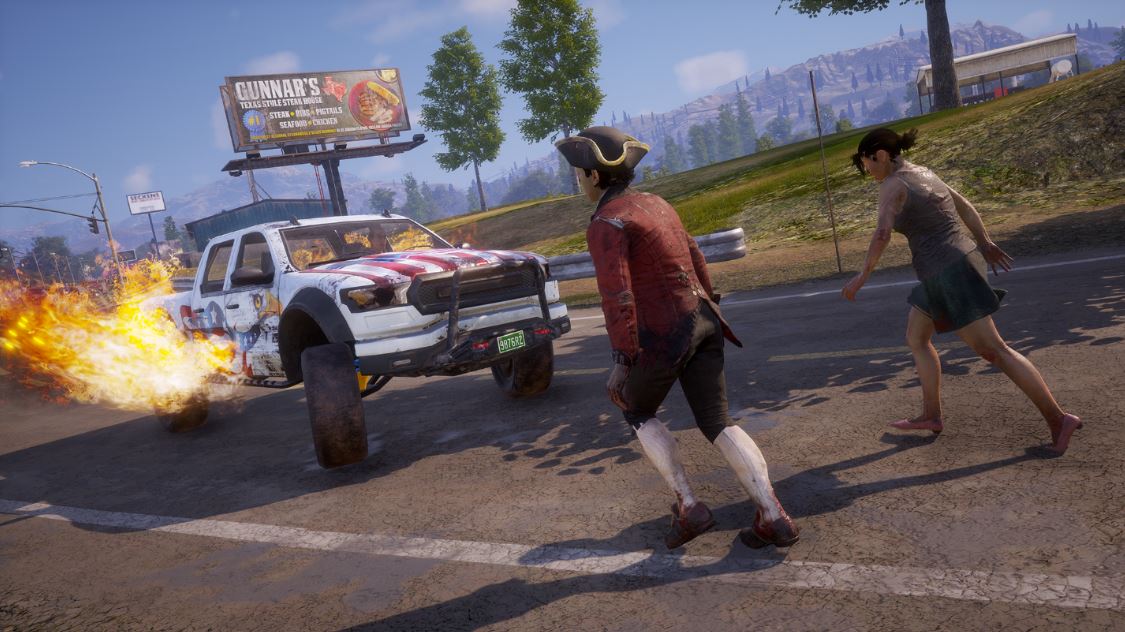 Independence Day is fast approaching for us Colonials in the US and what better way to celebrate than with some zombie mayhem. As State of Decay 2 has just passed 3 million players, an Independence Pack will drop for the game that contains new weapons, vehicles, and gear.
The announcement on Xbox Wire states that this pack will be available for $4.99 on Xbox One and Windows 10 starting today. The patriotic-themed pack contains the following:
Take the Pyrohawk, Burninator or Meatwagon out for a spin. With names like these, you know driving will be more entertaining.
Step up to your station at the BBQ with The Freedom Ringer, Grillmeister and BBQ Fork – new hand-held zed-slaying solutions.
Subtlety not your thing? Well we have the Pyro Launcher and Starshank Launcher so you can blast zombies with fiery explosives.
Just like loud noises with pretty colors? You're in luck! The Block Rocker, Reign o' Fire, Bouncing Boris and XL Firework Shell offer even more options to turn a mission into a celebration.
Players will also be able to craft additional fireworks and ammunition using the new Fireworks Crafting Station facility mod.
In addition, content update 2 is live and it adds 20 free new missions, nearly 10 new weapons, and a "Rare Books" trader for new skills all for free.