Square Enix's Financial Briefing Session has just been released to the public, and it reveals some interesting facts about their digital sales.
According to the financials, 67.7% of Square Enix's reported sales were sold through physical copies throughout Q2 2018. 68.2% of their 2019 Q2 were physical, too.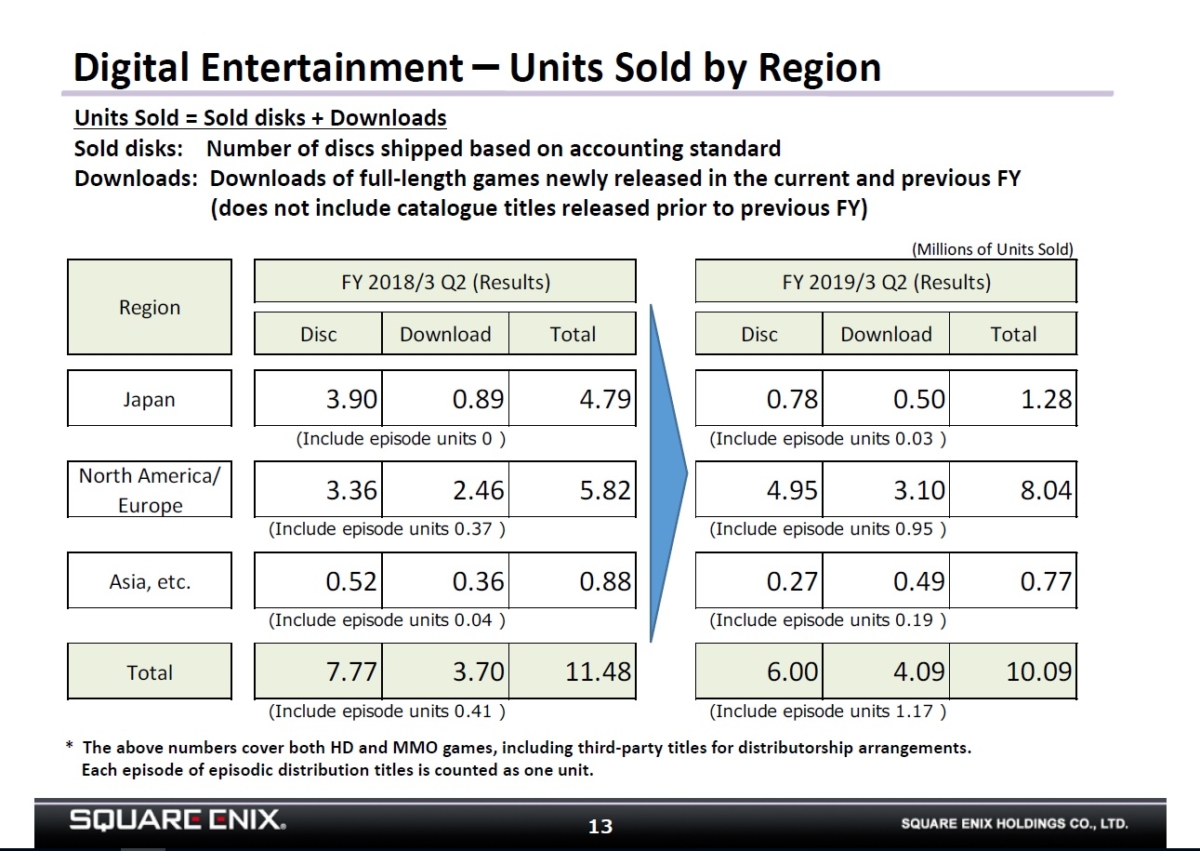 Q2 2019 did ship more digital units than in 2018 (4.09 million compared to 3.70). There was a single region that had a higher percentage of digital sales than physical – Asia. In Asian territories, digital made up 55% of sales.
North America and Europe combined do make up the largest amount of digital sales, but that is due to the sheer amount of sales in those regions.
It is clear that digital sales are still a large factor in the sales of Square Enix's software library, but there is no doubt that physical copies are still highly demanded.
What do you think about this discovery? Do you still prefer physical games to digital? Are you looking forward to a digital-only future?
Source: Square Enix