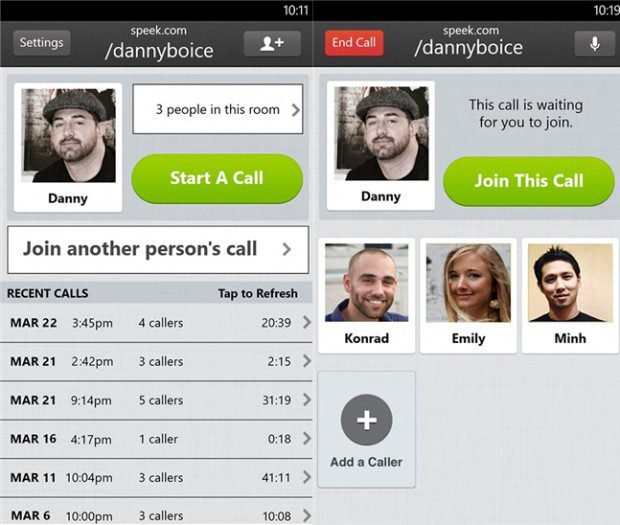 Speek is super simple and visual conference calling. Use a personal or business link (for example, speek.com/yourname), rather than a traditional phone number and PIN to connect conference calls. Once you're on the call, see who's on the call, who's talking, share files, use call controls, and more.
App Description:
Make super simple, free and visual conference calls. Choose an easy-to-remember username for your calls, instead of fumbling for a traditional phone number and PIN.

Features:

* Talk instantly with one-click calls
* See who's joined the call
* See who's talking
* Comment, mute and add/remove participants

Avoid the hassles of traditional conference calls with:

* No telephone numbers and PINs
* No scheduling
* No elevator music
* No interruptions

Use Speek for your next team meeting, sales call, or to catch up with mom; it's all fair game (and free).
Download it from Windows Phone Store here.