Is Copilot the best AI companion out there? Help us find out by answering a couple of quick questions!
Update: Sony has threatened legal action against the custom PS5 faceplates company PlayStation. 
Following the accessory company's reveal last week, Sony has since cracked down on the third-party customisation brand as the hardware manufacturer explained that the creation of PlayStation 5 faceplates are part of the PS5 intellectual property.
The legal threats started swiftly. Just one day after the custom faceplates website went live, Sony asked the company to change their name from PlateStation 5 to something else "due to trademark infringements". The website was changed to CustomizeMyPlates.
"We thought this switch would be enough to keep everyone happy, and honestly were hoping so since we were already underway with our product development," the company told website VGC. "But then Sony's lawyers told us it was their opinion, Sony's intellectual property extended to the faceplates, and that if we continued to sell and distribute them in any country, we would end up in court."
The website is now refunding all customers who had pre-ordered their custom faceplates for their PlayStation 5 console.
Original Story below:
Original Story: The PlayStation 5 teardown revealed one vastly important aspect of their console's design: swappable PS5 faceplates! Oh yeah, welcome back to 2005, y'all!
While being sold unofficially, UK-based company PlateStation 5 revealed that they'll be selling their custom-made PS5 faceplates for £32 each, less than half the price of a PlayStation 5 game.
Available in five colours – Cherry Red, Chromatic, Indigo Blue, Jungle Camo and Limited Edition V1 Matte Black – PlateStation 5's selection of custom faceplates might breathe some life into that gigantic thicc obelisk that'll tower over your living room.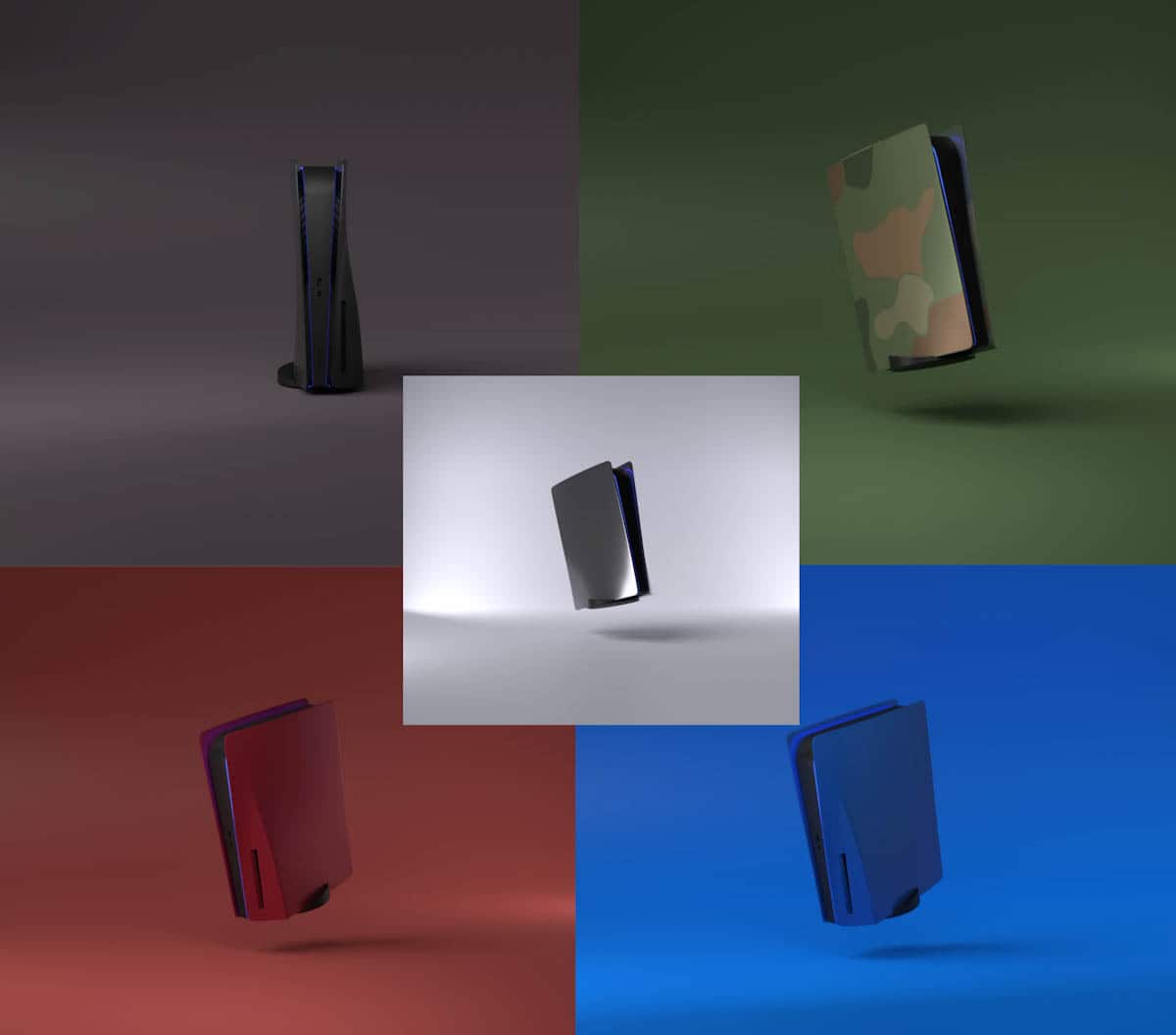 PlateStation is offering free worldwide shipping for their faceplates but customers will be getting their products, hopefully, within two weeks of the PS5 lanch on November 19th.
The faceplates are designed after Sony's officially published dimensions but testing will be done when console units are shipped to make sure they fit properly.
A thread on our plates to (hopefully) answer some of your questions:
1. Who are we? We're a UK based co, and our team is made up designers, engineers and product specialists.
2. How do we know the dimensions? Sony very kindly officially published these several weeks ago.

— TREZN (@trezngaming) October 23, 2020
Source: VGC