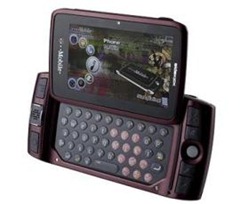 With Microsoft's Danger team now effectively disbanded, the discontinuation of the T-Mobile Sidekick should have been pretty predictable.
T-Mobile confirmed to CNET that it plans to stop selling the two existing Sidekick models.
In a statement to CNET T-Mobile said:
"As T-Mobile looks to further innovate and raise the bar for the next generation of the T-Mobile Sidekick, as of July 2, the Sidekick LX and Sidekick 2008 will no longer be available through T-Mobile, including retail stores, care, telesales and online,"
"While we work on the next chapter of our storied Sidekick franchise, T-Mobile will continue to provide our loyal Sidekick customers with product service and support,"
"Stay tuned for exciting updates in the months ahead, which we expect will provide customers with a new and fresh experience."
With another distraction falling by the wayside, does anyone have the feeling some pretty ruthless management is currently going on inside Microsoft?