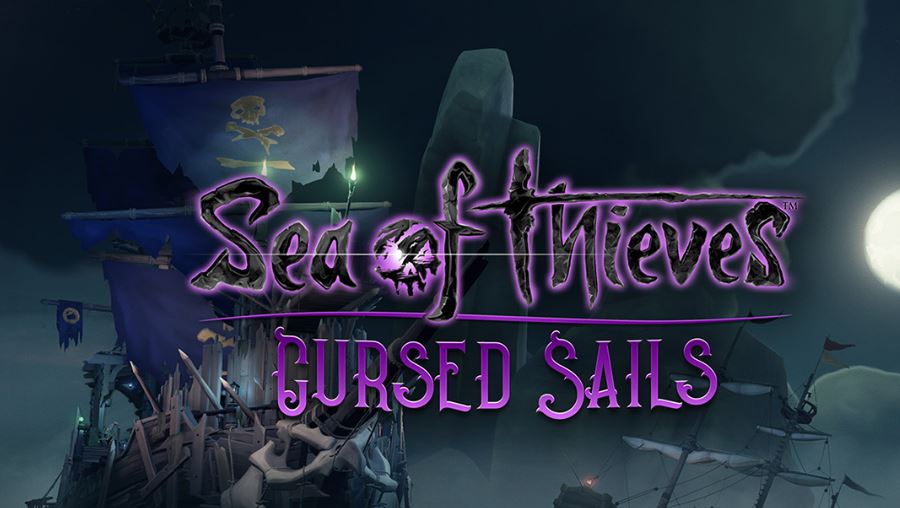 Sea of Thieves' Cursed Sails update is on the horizon and due out in less than a week. Rare has now provided additional details about what players will encounter on July 31.
We already knew that Cursed Sails would be throwing ships manned by undead skeletons into the mix, but we haven't really received much more than that. Rare has revealed that the limited-time campaign will task players in investigating the tales of a missing merchant and uncovering the origins of the skeleton armada now plaguing the seas. The campaign will contain set battles against the armada, so it'd be wise to partner up with some friends.
In addition, Cursed Sails introduces a new ship type and the following cosmetics:
Dress for Death: Get skeleton accessories like a belt, eyepatch and boots, alongside items like the shovel and drum, to complete your 'summer of smashing skellies' look.
Join the Hunt: The Hunter outfit and items are perfect for pirates who take their slaying seriously, a cutthroat set for those who both smash and create skeletons.
Skelly Up Your Ship: Like the bones 'n' boats aesthetic? Get skeleton sails, livery, a figurehead and even a flag to give your ship a frightful new visage.
Getting Hairy: Cursed Sails introduces more ways to customise your hair – perhaps hair envy is the cause of the skellies' rage? It's coiffures versus coffins on the seas!
Trio Trouble: The mid-sized Brigantine is built for three, allowing smaller crews to wield more firepower. Existing cosmetics can be applied to this handsome new vessel!
Go Ghost: Prefer your undead to be even less alive? Pirates with Legendary status can decorate their ships with ghost livery, including a bone-chilling figurehead and sails.
Via: Sea of Thieves