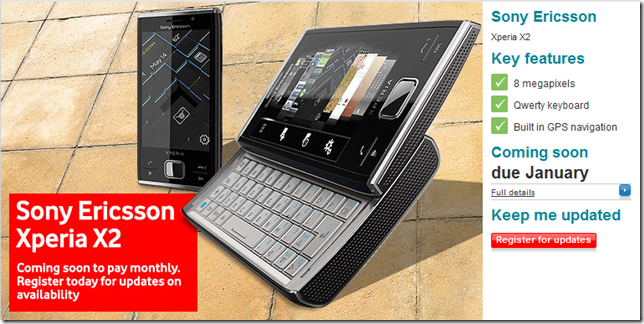 Sony Ericsson is not having much luck these days, and it has nothing to do with their choice of operating system.  In a week which saw their two flagship Symbian smartphones taken off the market due to bugs, it appears now that their Windows Mobile smartphone, the Sony Ericsson Xperia X2, has been delayed all the way to next year, missing any Christmas season boost they were expecting to receive.
The smartphone was originally expected in "early Q4 2009" but now seems, according to Vodafone at least, destined to arrive only in January 2010, and of course even this is provisional.
Due to repeated delays the smartphone continues to fall behind current technology, and is likely to look a poor second to HTC's next generation of Windows Mobile business smartphones.
Via PDA.pl.