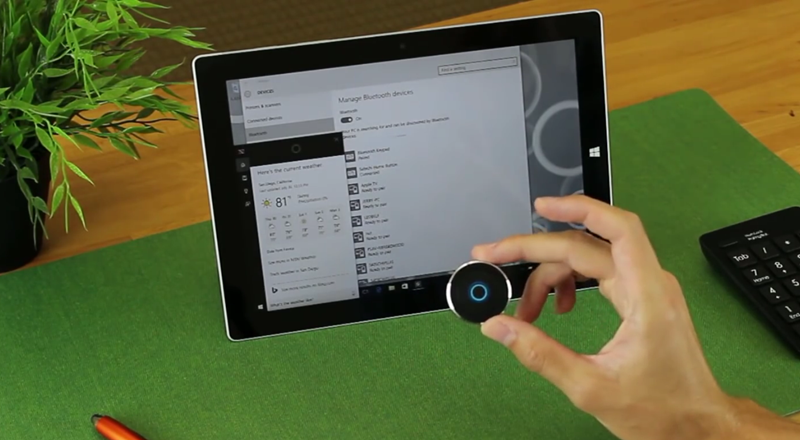 In July we wrote about a company called Satechi who planned to release a dedicated Bluetooth-enabled button to activate Cortana on your Windows 10 PC or phone.
Then Satechi said:
"In conjunction with the highly anticipated launch of Windows 10, Satechi is excited to announce its new BT Cortana Button. The palm-sized BT Cortana Button is the ideal solution for those needing to access their Windows smartphone or computer remotely. The small device allows users to access Windows' new virtual personal assistant, Cortana, to schedule meetings, check the weather, send text messages and more, all while remaining hands-free. Instead of users needing to turn on the 'Hey Cortana' feature, which actively listens to the environment and therefore drains battery, users can opt to use the BT Cortana Button to conserve battery life and stay hands-free".
Today we are happy to report that they device was in fact not vapor-ware, and can now be purchased for only $22.99.
Interestingly the video reveals the button actually emulates a (1 button) Bluetooth keyboard, and uses the microphones and speakers on your PC, rather than anything in the button itself.
This should help the accessory achieve its promised 2 year life span, but does mean you need to be close to your pc or phone to use the voice commands.
See the video below to see the device in action.
[youtube=https://www.youtube.com/watch?t=119&v=KdIxEU4Nhwg]
The button can be ordered from Satechi here.
Via