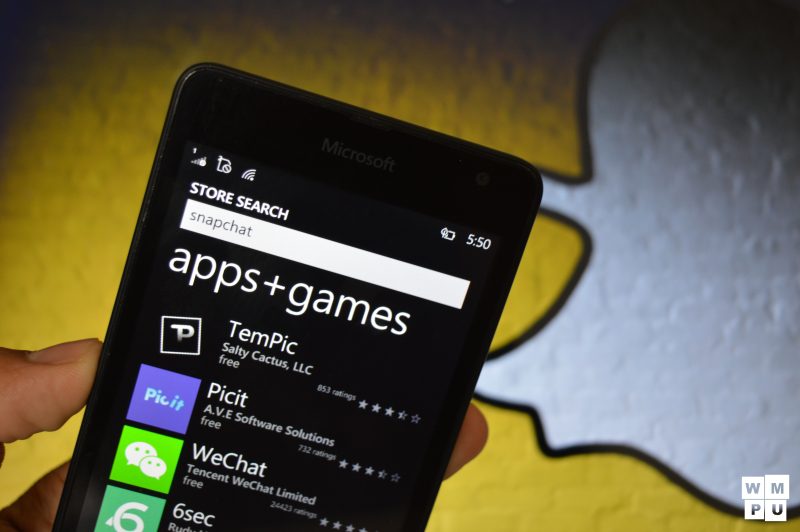 It seems hell may just be about to freeze over, as for the first time ever Snapchat has said they have plans for a Windows Phone app in the future.
When asked if there will ever be a Windows Phone for the service they said: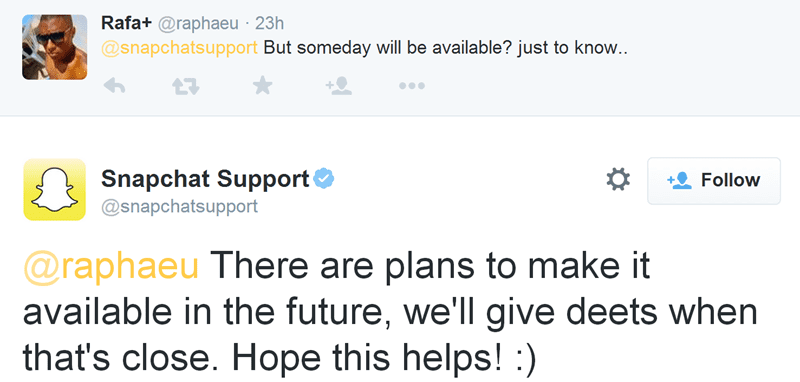 Of course the support person may just have misspoken, but we hope the constant pressure from the Windows Phone community, and hopefully the announcements Microsoft has made at BUILD 2015 may have led to some of the movement we are seeing today.
Snapchat has never had an app for Windows Phone, and their CEO Evan Spiegel famously said "I don't think anyone uses those" when asked about supporting the OS. He is also believed to harbour personal animosity towards Microsoft, and has so far refused to develop an app for the OS despite the wheelbarrows of money Microsoft is believed to have offered.
While we had unofficial 3rd party Windows Phone apps for the service this was not a significant issue, but after the Snappening , where a 3rd party service leaked Snapchat's user's images, and Snapchat's moves to monetize the service, Snapchat clamped down hard on apps like Rudy Huyn's 6Snap, permanently banning users of 3rd party apps and leaving Windows Phone users in the end without any access.
In that context the statement by twitter support should probably be taken with several spoonfuls of salt. Still, it would represent a sea change for the company if true.
Are our readers excited? Let us know below.