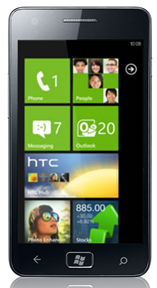 Via the Bluetooth SIG we learn that Samsung is working on a successor to its popular Samsung Focus smartphone.
That device, the Samsung SGH-i917 is getting is bit long in the tooth, with the even slimmer Samsung Galaxy S II (SGH-i927)Â  with a larger 4.3 inch screen stealing the limelight on AT&T.
Now the Samsung SGH-i937 is showing up on the Bluetooth SIG, and we know this is a Windows Phone 7 Mango handset for two reasons- 1) it has the exact same Bluetooth profile as the Mango Windows Phone 7 stack and 2) the device has shown up on Occasional Gamers list of Windows Phone 7 handsets running its games.
The Samsung Galaxy S II is only 8.5mm thick, has a dual core processor, 1 GB of RAM and 16 or 32 GB of flash storage, 4.3 inch Super-AMOLED screen, 8 megapixel camera with LED Flash, 2 megapixel front facing camera and DLNA.
With the version number 10 up from the Galaxy S II we can only hope some of the features of than handset also finds a home on the Windows Phone 7 handset.
With a new wave of handsets running Mango expected in the fall we should see a number of handsets leak out over the next few months.