Is Copilot the best AI companion out there? Help us find out by answering a couple of quick questions!
Samsung is one of the early adopters of the idea of foldable smartphone form factor, but apart from that, the South Korean tech giant is also exploring other ideas such as clamshell foldable designs and rollable display form factor. While both clamshell and foldable form factor already exists, Samsung is reportedly planning to launch its first-ever smartphone with rollable display next year. However, it's still not clear when Samsung's first rollable smartphone will hit the market.
This should not come as a surprise as the company privately showed off a smartphone with a rollable display to potential buyers last year at CES. The rumors of Samsung's rollable display phone have started doing the rounds since then. The company also filed patents that showcase what the new form factor could look like.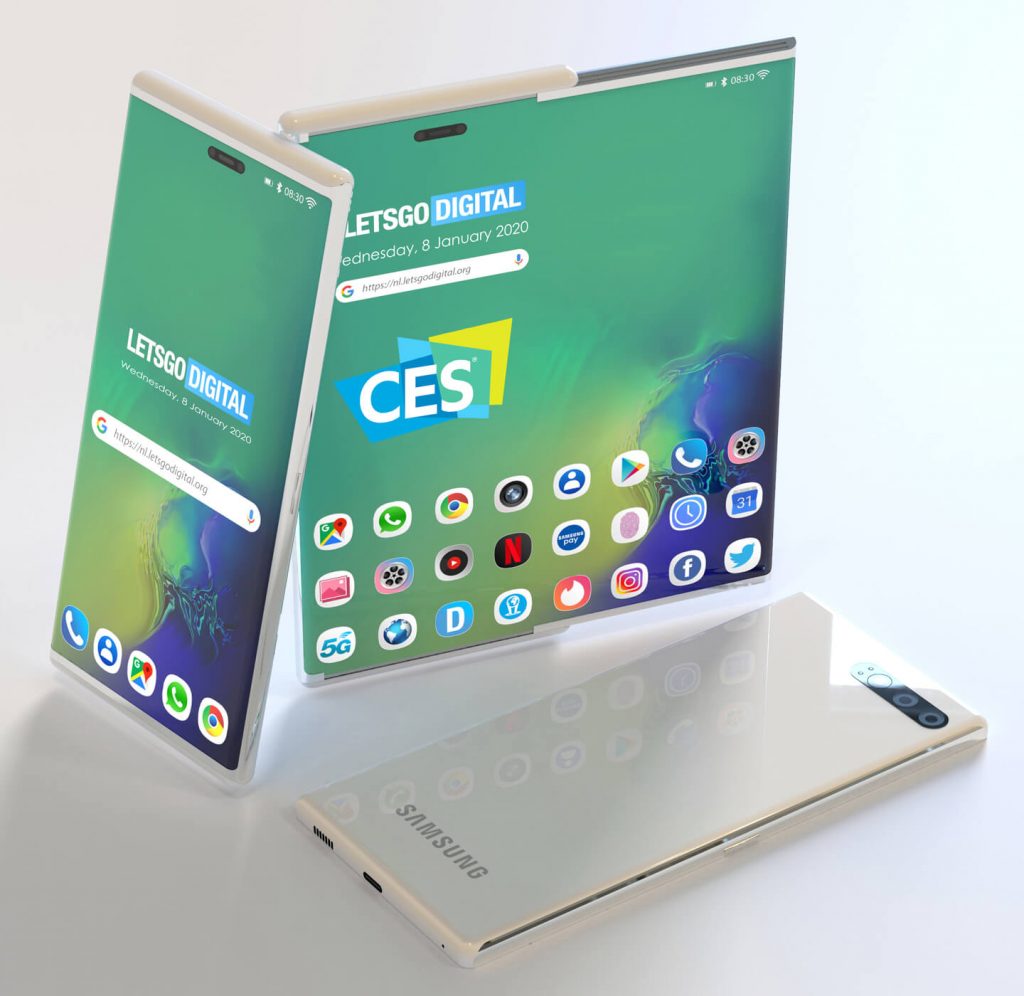 Samsung is not the only company working on a smartphone that has a rollable display. LG also wants to join the race to launch its first-ever rollable smartphone next year. The company also filed several patents, showcasing what the design of the smartphone could look like. At this point in time, we can't really say which company will launch the world's first smartphone with the innovative display technology.
Whether the world's first rollable display phone belongs to Samsung or LG or some other companies, a new form factor does create a lot of curiosity among consumers, and if the technology manages to hit the right chord with the buyers, the brand that did the technology first often gets the most satisfying reward. On the contrary, however, if the rollable display phones meet the same fate as the Galaxy Fold, the hype will die down quickly, thus impacting the sales.
How many of our readers are actually interested in smartphones with rollable display technology? Let us know down in the comments section.