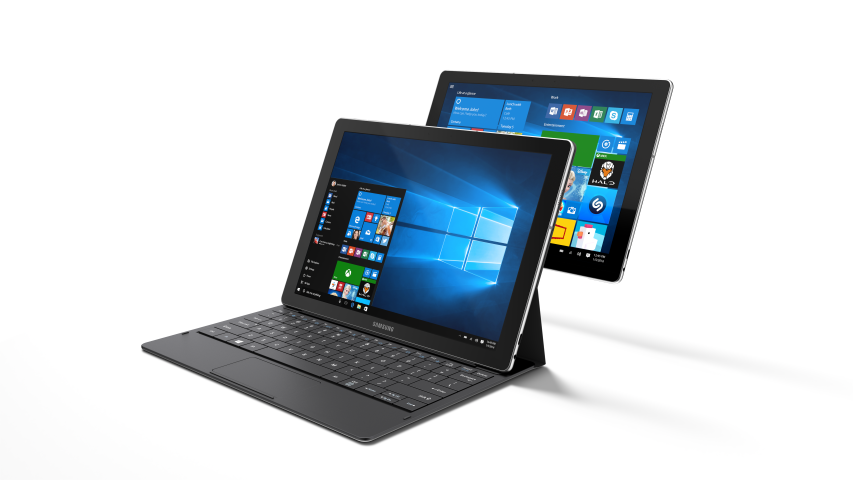 Samsung launched its Galaxy TabPro S device earlier this year. The Galaxy TabPro S was the company's first Windows 10 tablet, and it looks like we'll be seeing more Windows 10 tablets from the company pretty soon. According to the folks over at SamMobile, Samsung is working on the Galaxy TabPro S2. The report states that the Galaxy TabPro S2 will possibly pack a 12-inch Super AMOLED display (2160×1440 pixels) — which is exactly what the original TabPro S sports. The device will also sport an Intel Core M processor.
The report also stated that the Galaxy TabPro S2 will come in 4 different models: SM-W728, SM-W727, SM-W723, and SM-W720. These models probably include different specs — but at the moment, there isn't much information about the difference between these variants.
Samsung's Galaxy TabPro S was pretty well-received, the device had a really nice design and it was a pretty good alternative to Microsoft's own Surface devices. Samsung also included some extra features to the device, including things like integration with Galaxy smartphones. It will be very interesting to see if the company does something special with the upcoming Galaxy TabPro S2, rather than just bumping up the specifications. Microsoft is also expected to introduce its new generation of Surface devices sometime soon, and Samsung would definitely want to make sure its devices are capable of competing with Microsoft's Surface devices.
As per usual, we'll let you know when we have more information about the Galaxy TabPro S2. In the meantime, let us know what you think of Samsung's upcoming device in the comment section below.