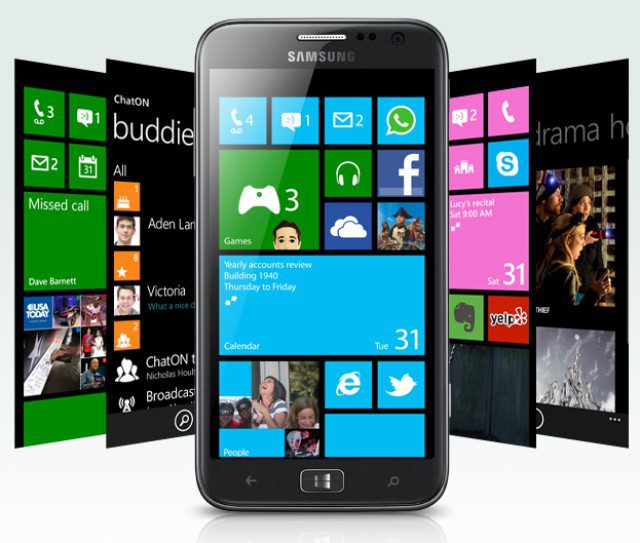 The Korea Times has revealed Samsung's ambitions for 2013.
Saying it would be the year the company really separates itself from main rival Apple, Samsung expects to ship 510 million phones in 2013, up from 420 million in 2012, with 390 million to be smartphones.
"Of the 510 million handsets it plans to sell, 390 million are slated as smartphones and 120 million, feature and budget phones,'' according to an executive from one of Samsung's key suppliers.
Aside of its Galaxy smartphones and tablets, Samsung is also planning to release a lineup of devices powered by Microsoft's Windows 8 mobile operating system. It will also push products that support TIZEN software, which Samsung jointly developed with semiconductor rival Intel. Samsung has already started rolling out its Samsung ATIV S Windows Phone 8 smartphone, and is also expecting to roll out a mid-range Windows Phone soon, the Samsung Odyssey.
Unlike Nokia, who appear to be suffering manufacturing scale issues, Samsung is investing $2.2 billion on its handset factories in the Vietnamese towns of Bac Ninh and Thai Nguyen by 2020 to boost output.
Another source said that Samsung expects to manufacture 240 million devices at its Vietnamese factory, 170 million in China and 20 million in India to complement the 40 million to be produced in its Korean factory in Gumi, North Gyeongsang Province.
"Samsung's proven ability to quickly produce and replace a wide range of handsets aimed at several different markets contrasts with Nokia's struggles and Apple's difficulties that are mainly related to parts sourcing problems,'' said Hwang Min-seong, an analyst at Samsung Securities.
Read more at the KoreaTimes here.
Via TomsHardware.com