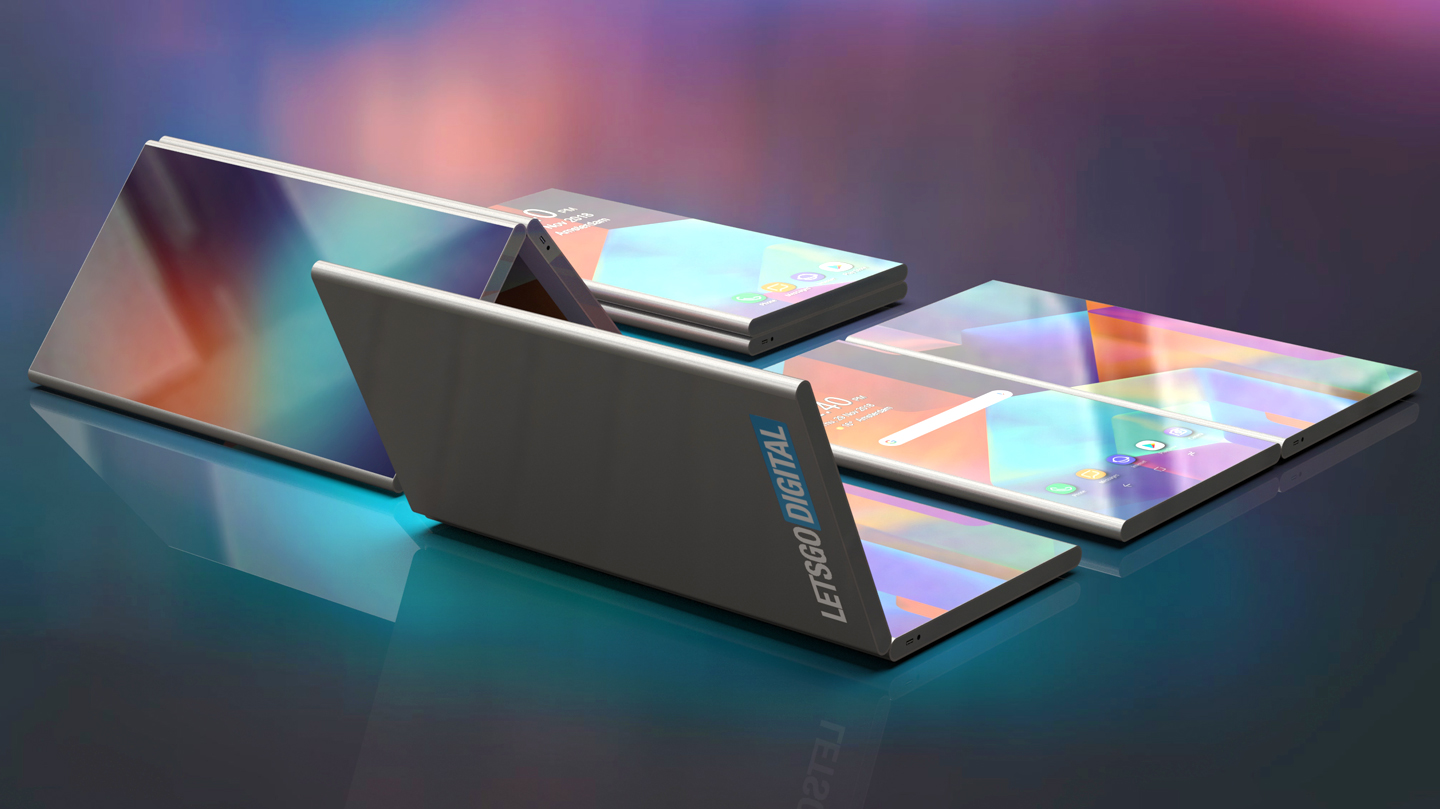 Samsung is set to unveil a smartphone early next year which uses a flexible screen, but while this solves the issue of a bezel between the screens on a dual-screen device it comes with its own problems, including the need for a large fold radius which generally means a thicker device.
Now LetsGoDigital has found a new patent by Samsung (which was only filed in May 2018) for an 'Electronic device with multi-angle cradling' which suggests the company has been thinking of a device similar to Microsoft's "Surface Phone" Andromeda device, which uses two screens separated by a thin bezel.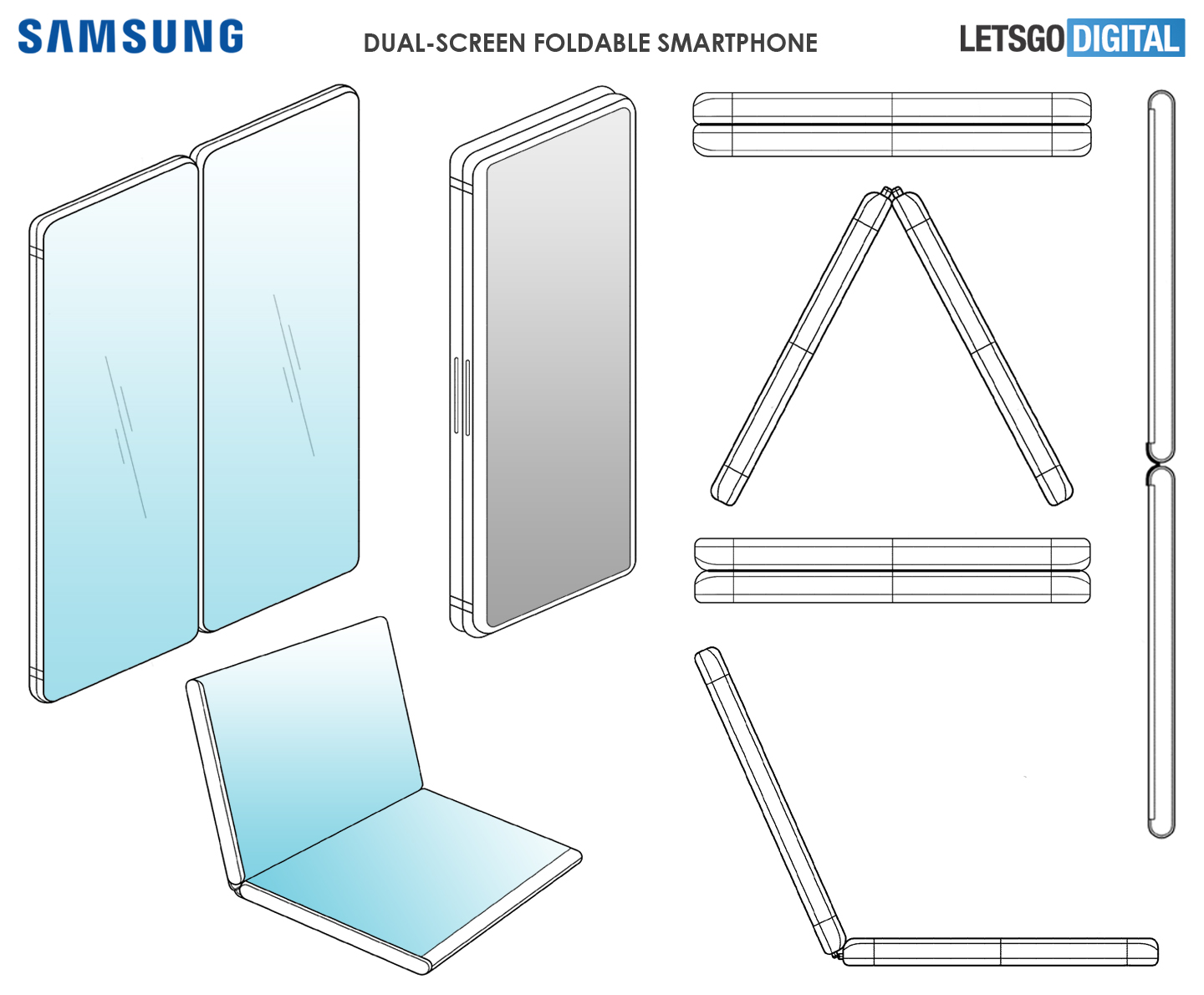 In Samsung's case the company was proposing using their edgeless screen to minimize the centre bezel, and uses a magnet to keep the two edges in close approximation for the same reason.
Samsung suggests the device could be folded in multiple configurations, with one side usable as a keyboard, and that one side can have the camera, flash and speaker while the power button and volume button are placed on the side of the first housing.
With Samsung's Flex device proposed to cost more than $2000, a dual-screen device will likely be somewhat cheaper simply due to using proven technology.
Do our readers think this design has a future, or is it merely a distraction from actual folding screens? Let us know below.