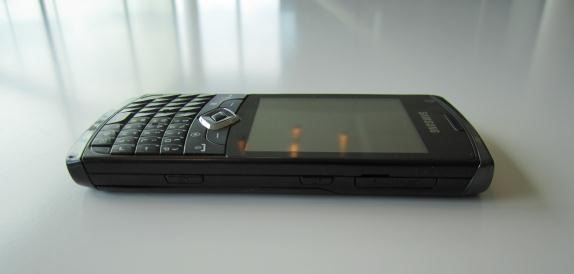 MobilityMinded has had a brief hands-on with the new Samsung Omnia Pro 4 at an Office 2010 launch event today.
They liked the business-like styling, dedicated camera button, standard microUSB charging port ( a nice addition for Samsung), and felt the keyboard gave a good typing experience.
They conclude:
My first impression was a very responsive Windows Phone that combines the versatility of a touchscreen and Windows Mobile 6.5.3 with a full QWERTY hardware keyboard, that makes e-mail, sms and text-input on Twitter, Facebook or other social media clients extremely easy.
Read their full impressions here.