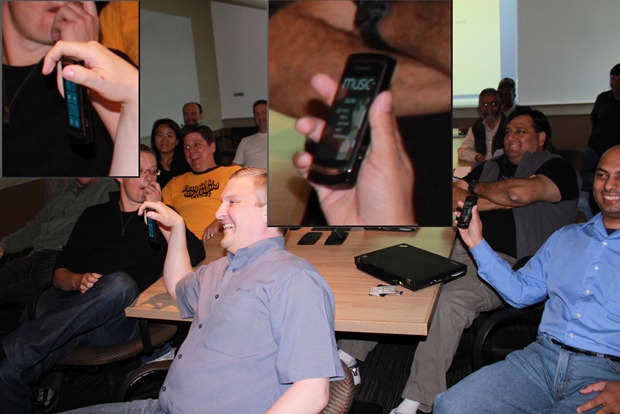 Another ship room, another few Omnia HDs
In a strange bit of irony, it seems Samsung's Symbian powered Samsung Omnia HD has become the main developer device in Microsoft's Windows Phone 7 producing bowels.
The handset, which has been seen on a number of occasions, has had its internals upgraded to Qualcomm's Snapdragon processor, and seems to be pretty pervasive, if these internal photos published by CNET is any indication, and appears to have replaced the Asus handset mostly sported by Microsoft at Mobile World Congress.
See more pictures after the break.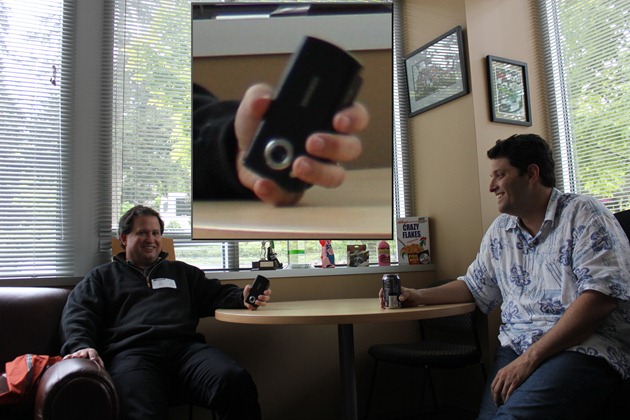 Microsoft's Terry Myerson meets with Qualcomm executive Torrey Harmon at the end of a long day of meetings between the two companies' development teams. Notice the Samsung Omnia HD in his hand, with its  distinctive back.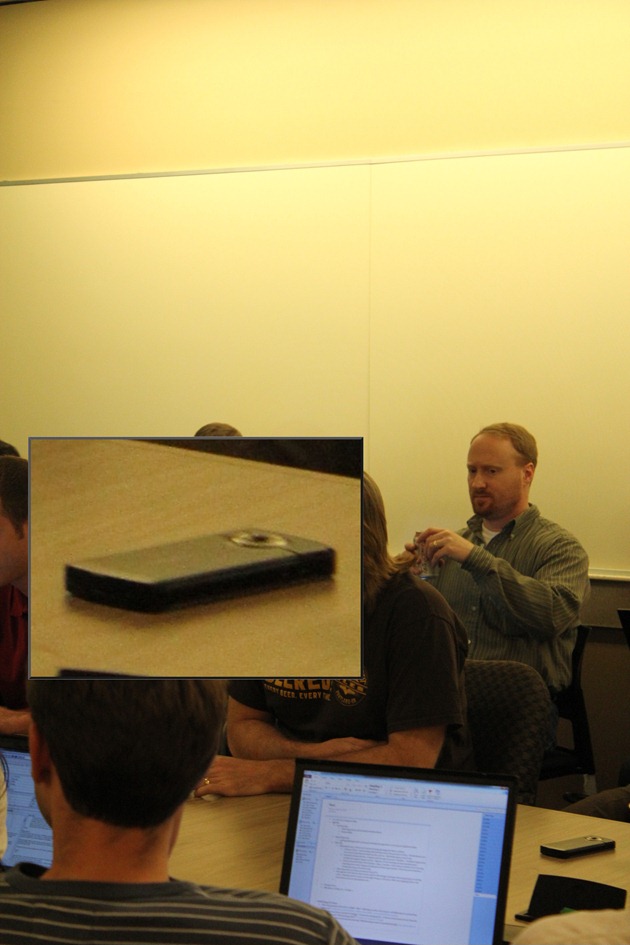 A Windows Phone 7 ship room. Another Samsung Omnia HD back present.
See the full gallery here.