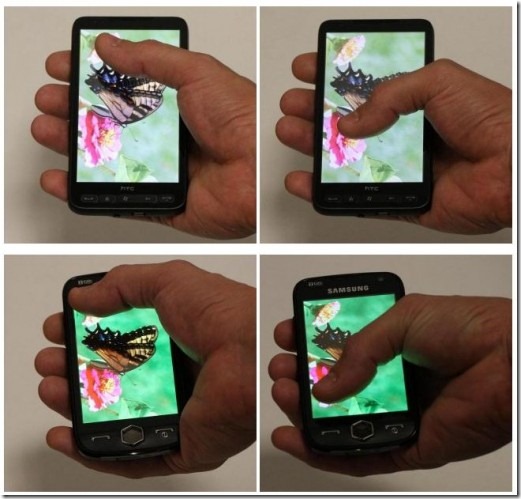 PDAfanclub.com has published a comparison between the two Windows Mobile titans at the moment, and it is interesting to see the Omnia 2 really holding its own in many ways.
The most striking is in screen quality (above) where the vibrancy of the AMOLED screen on the Samsung Omnia 2 really shines through.
Samsung's attention to detail is also obvious in the camera comparison, with the Omnia 2 clearly taking much better quality pictures.
HTC HD2 (left)           vs                  Samsung Omnia 2 (right)
See PDAfanclub.com for further comparisons, including video quality comparison and a table comparing the specs.
Via CareAce.net