httpv://www.youtube.com/watch?v=embed/qGMJd2eVlfg
Samsung today announced the global launch of its new CFG70 curved gaming monitors which was announced at the Gamescom 2016 and IFA 2016 conferences earlier this year.
The CFG70 monitor (24- and 27-inch models) expresses brilliant and accurate colors across a 125 percent sRGB spectrum, thanks to quantum dot technology. This added luminance produces a 3,000:1 contrast ratio and amplifies previously-hidden gaming details in both light and dark settings. The monitor also employs an environmentally-safe, cadmium-free design.
The CFG70 comes with "Super Arena" design that aligns 1800R curvature with sound interactive LED lighting. This format also includes 1 m/s moving picture response time and refresh rate of up to 144 Hz. It comes with their Gaming UX OSD interface which allows users to access the interface's intuitive on-screen dashboard to view all essential settings, ranging from response time to refresh rate, in a single glance. Gamers can also adjust gameplay settings through shortcut hot keys located on the front and back of the monitor.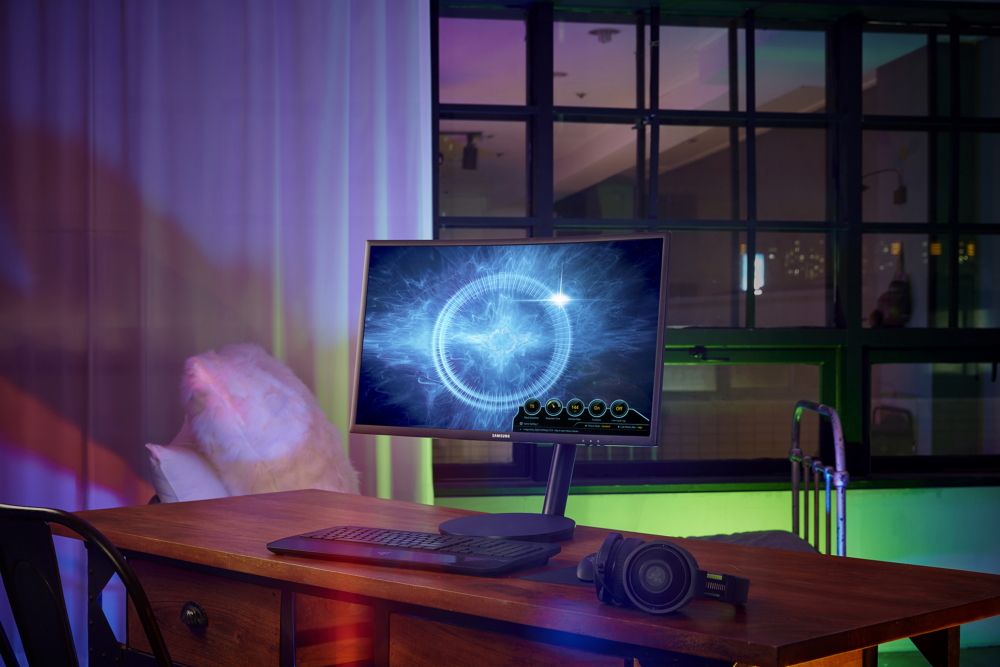 "With the introduction of quantum dot technology to our pioneering curved monitors, Samsung offers a look into the future of gaming, along with a level of picture quality like the industry has never seen before," said Seog-gi Kim, Senior Vice President, Visual Display Business at Samsung Electronics. "The CFG70 makes gamers feel as if they are part of the action, and represents Samsung's most powerful and visually-compelling curved monitor to date."