Samsung might be working on a way to allow Galaxy users to set up and use DeX wirelessly. The company announced DeX Pad and DeX Station in 2017 as a way to connect your Galaxy device to a monitor. The device currently needs an HDMI cable to work which is minimal but still needs a wired connection.
However, Samsung is keen on developing a way to use DeX without any wired connections. The company has gotten many requests for the same on their forums and did decide to address them as well. The company did confirm that they are working on a wireless feature in DeX but said there is no timeline for the same.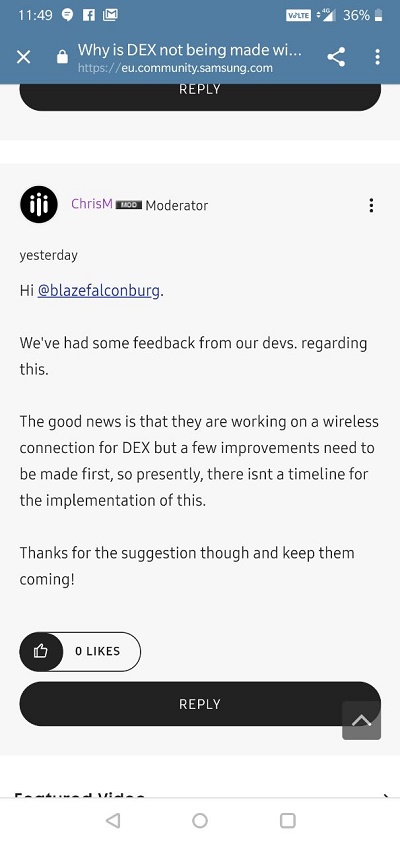 DeX is a neat feature but the question is if it has a genuine market. Microsoft has already tried a similar thing with Continuum and failed but if DeX gets an option for a wireless connection then Samsung might stand a chance.
Via: XDA Developers