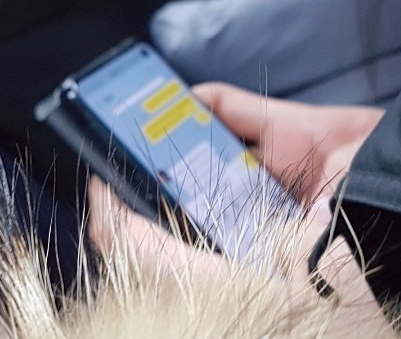 Samsung is just a couple of months away from launching the Galaxy S10 and it looks like the company has finalized the device as a prototype was recently spotted on a subway train. This is not the first time when Galaxy S10 was spotted in the wild as we have seen production line pictures in the past but this time it could be the final prototype of the Galaxy S10.
The phone was spotted by someone on a Subway Train in South Korea who was quick enough to get a picture and share it on Twitter. The picture, unfortunately, isn't clear but it shows the thin edges as well the camera cutout on the top.
Earlier today, we also reported a leak which showed the alleged screen protector of the Galaxy S10. The screen protector has the camera cutout in the same place as shown in the picture which might confirm the final design of the Galaxy S10. However, Samsung is rumored to launch multiple variants of Galaxy S10 so it might just be one of the variants.
Via: Neowin