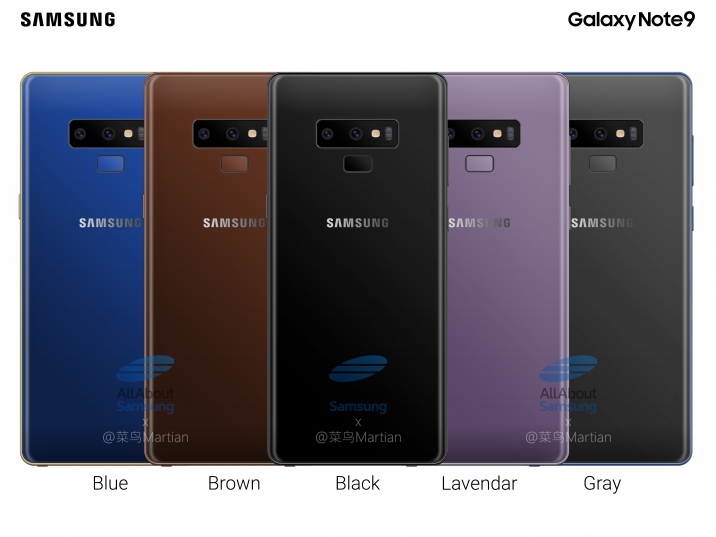 Samsung is already working on Galaxy Note 9 for a past couple of months and we have seen plenty of leaks around the device. The latest leak shows the device colours and is based on CAD by OnLeaks.
According to the latest leak, Samsung Galaxy Note 9 will be available in five colours. If you have followed Samsung in the past then you must be familiar with many of the colours. The first colour is the standard Black colour. Accompanying that is the White colour which to is a standard colour. Apart from these standard colours, Samsung is also working on launching three more colours namely, Lavander, Gray, Blue and Brown. Some of these colours are not new to the Samsung lineup.
Samsung is scheduled to launch the Galaxy Note 9 sometime in August. The device will have a 6-inch screen and in-display fingerprint scanner.
Via: All About Samsung