Samsung's much delayed Galaxy Home smart speaker may already have a successor, with the FCC leaking a smaller, legless version of the speaker.
Way back in August Samsung officially announced the new Galaxy Home smart speaker powered by Samsung's own Bixby smart assistant.
That device is a high-end device that offers many smart features along with powerful sound experience. Thanks to AKG sound tuning, 8 speakers and subwoofer, the Galaxy Home will offer unparalleled sound experience. It also features far-field microphones to recognize your voice from distance and direct sound at you.
The device was meant to be released before June this year (earlier April), but the new, presumably cheaper, speaker may be an easier sell in this crowded market.
Gallery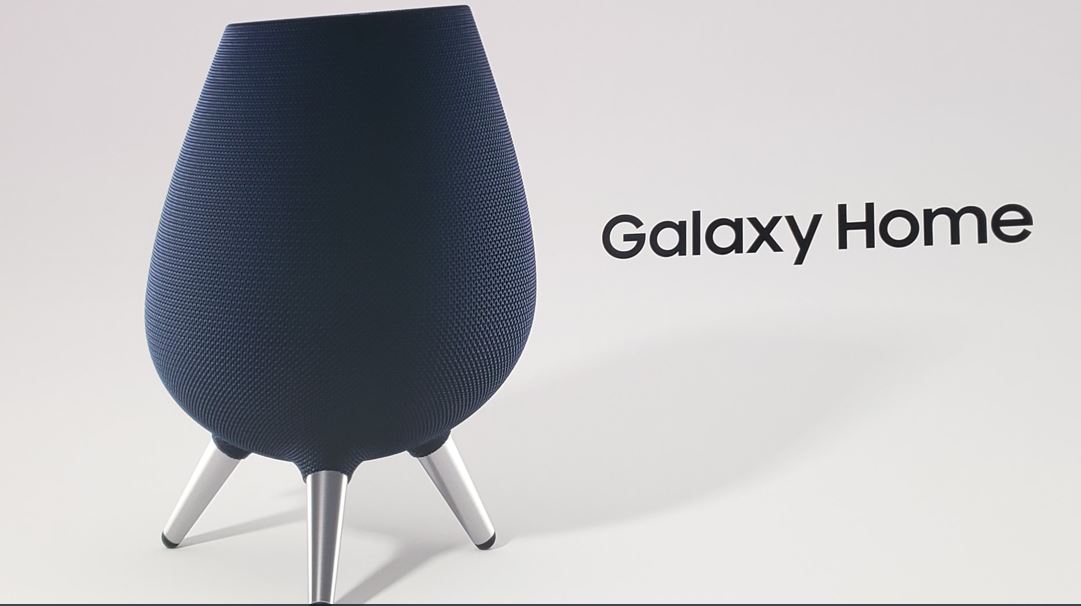 The new device will likely share some of the properties of the larger speaker, including being powered by Bixby, and is likely to be ideal only for those who are deeply immersed in Samsung's ecosystem, but given that the company makes from fridges to TVs to PCs and of course smartphones this would not be too difficult.
Via the Verge.