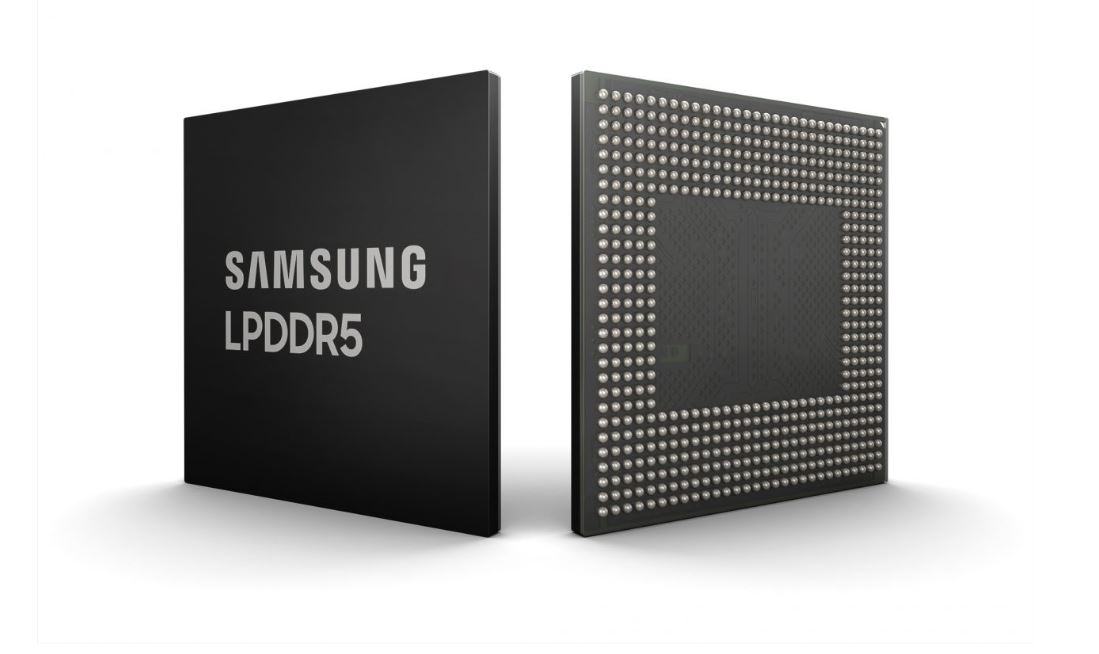 Samsung today announced that it has developed the industry's first 10-nanometer class 8GB LPDDR5 DRAM which can be used in mobile devices. This new 8GB RAM offers a data rate of up to 6,400 Mb/s, which is 1.5 times as fast as the DDR4 RAM chips used in current flagship mobile devices. With the increased performance, the new RAM can send 51.2 gigabytes (GB) of data, or approximately 14 full-HD video files (3.7GB each), in a second. Along with performance improvements, Samsung has also reduced the power consumption by up to 30%.
To maximize power savings, the 10nm-class LPDDR5 has been engineered to lower its voltage in accordance with the operating speed of the corresponding application processor, when in active mode. It also has been configured to avoid overwriting cells with '0' values. In addition, the new LPDDR5 chip will offer a 'deep sleep mode', which cuts the power usage to approximately half the 'idle mode' of the current LPDDR4X DRAM.
"This development of 8Gb LPDDR5 represents a major step forward for low-power mobile memory solutions," said Jinman Han, senior vice president of Memory Product Planning & Application Engineering at Samsung Electronics. "We will continue to expand our next-generation 10nm-class DRAM lineup as we accelerate the move toward greater use of premium memory across the global landscape."
Samsung is planning to start the mass production of its next-generation DRAM lineups based on the demands from its global customers.
Source: Microsoft