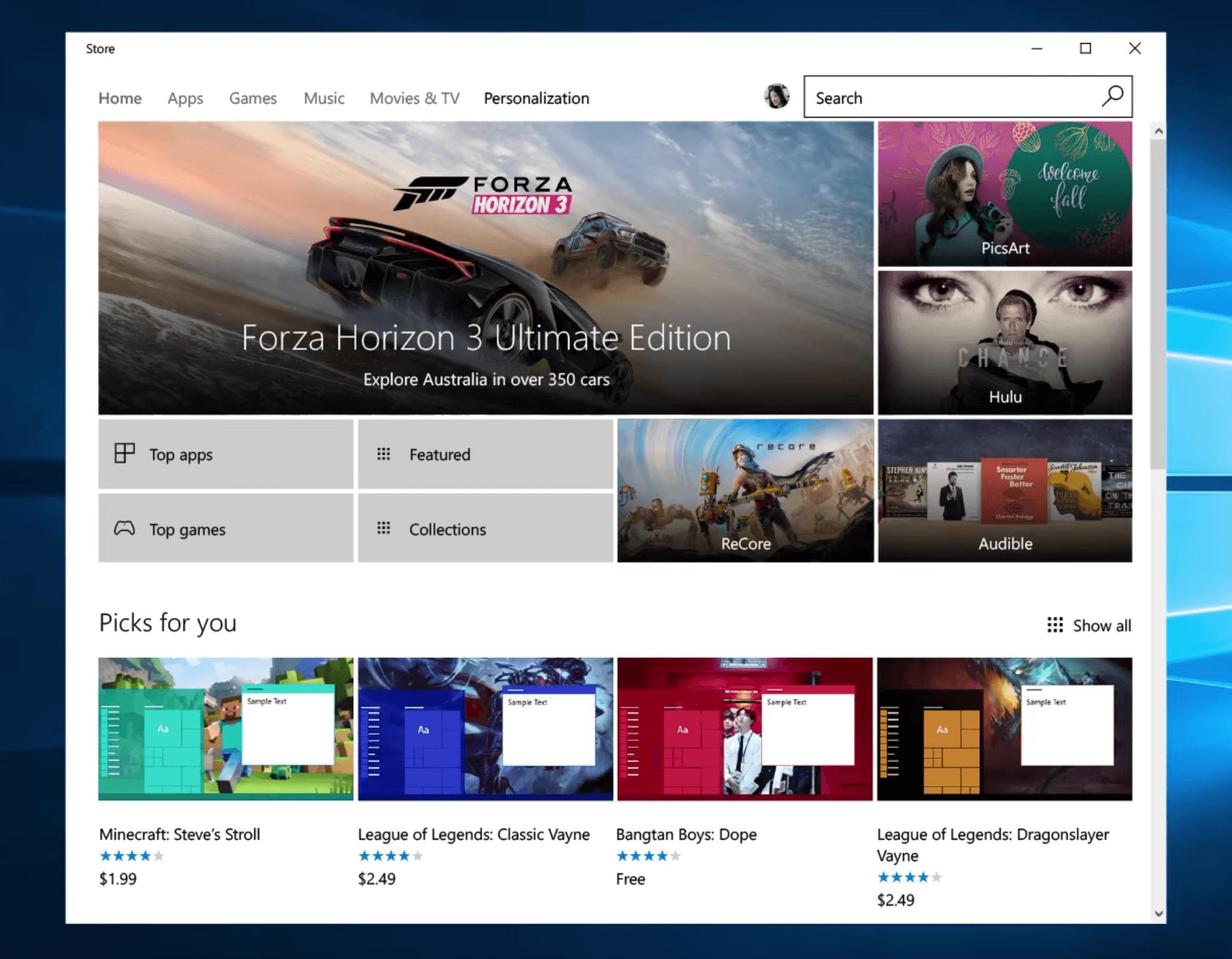 A Windows theme is essentially a file which includes a collection of images for wallpapers, sounds, and other effects. Once installed, the theme helps customize the visual appearance of the Windows PC to some degree.
For instance, installing a nature theme on your Windows 10 PC would result in your sounds being replaced by sounds of the jungle, as well as images of various fauna and flora replacing your wallpaper.
Unlike Android devices, Windows themes do not change the appearance of the default and installed apps with the exception of the accent color.
That being said, Microsoft is making it easier for Windows users to install themes in Windows 10 from the Creators Update by adding theme packs to the Windows Store. For users who want to use Microsoft's theme packs on their Windows 7, 8 or 10 PCs before the update is released – it remains simple enough,
Navigate to this Microsoft's online theme repository here.
Select the theme pack you want, Microsoft offers several theme packs from weather themed ones to nature, to movie themes and more.
Download the theme.
Navigate to "Settings" > "Personalization" > "Themes" or "Control Panel" > "Appearance and Personalization" > "Personalization"
You will find a section that allows you to customize your theme settings.
Select the theme and apply it
While Microsoft is planning to make theme installation much easier and less convoluted in the Windows 10 Creators Update, for users who want to use themes right now without waiting – this is undoubtedly the best solution.
Are you using themes on your Windows PC? Let us know in the comments below.