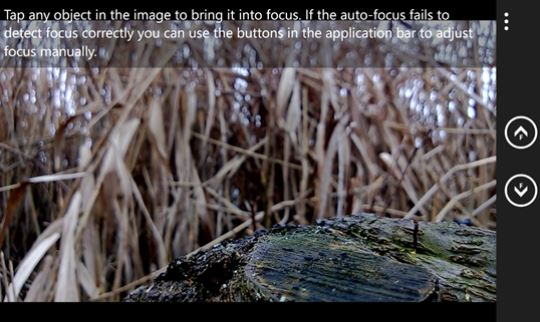 Refocus app for Windows Phone allows you to capture the full depth of a moment while taking a picture and change the point of focus at any time later. It is some what similar to the function which Lytro camera does.
Features:
– Take refocusable images
– Refocus images manually or using tap to focus
– Share your favorite views on Facebook, Twitter or via E-Mail or Bluetooth
– Upload complete images to SkyDrive
– Open RFI-Files you find on the Web or receive via E-Mail
– View your images on a Live Tile
Not all phones support manual focusing, you can use the trial version to check if it works on yours. Trial version allows you to save upto three photos at a time. Download it here from Windows Phone Store for free.