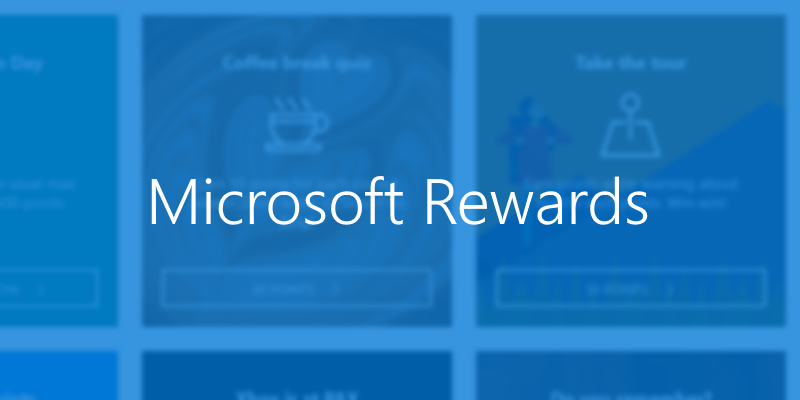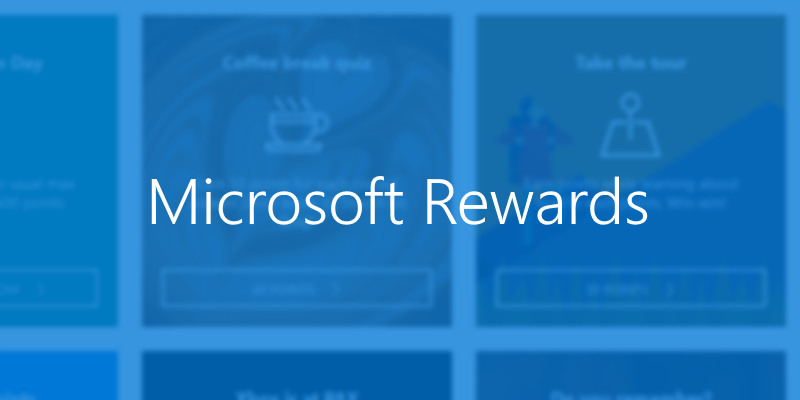 Bing Rewards was one of (if not the) biggest draws to Bing. All of a sudden, searching became something that you got rewarded for. Users received points with every two searches on Bing (with a daily limit) which could be spent on various rewards. These rewards ranged from subscriptions to Microsoft services (like Groove Music or Xbox Live Gold) to gift cards for sites like Amazon. If you felt like trying your luck, you could enter a sweepstakes, too.
When Microsoft Rewards finishes rolling out, you'll still be able to do all that, but the user interface have a shiny new coat of paint around it. Microsoft announced the rebranding of Bing Rewards two weeks ago, and it seems to be rolling out to more users now. I just now received it on my Microsoft account, although my family members are still yet to get it.
First off, the changes Microsoft announced with the rebranding are all here – the cost of all items (and the points you receive) are all multiplied by ten, a new tier system replaces Gold accounts, and you can get points for using Microsoft Edge.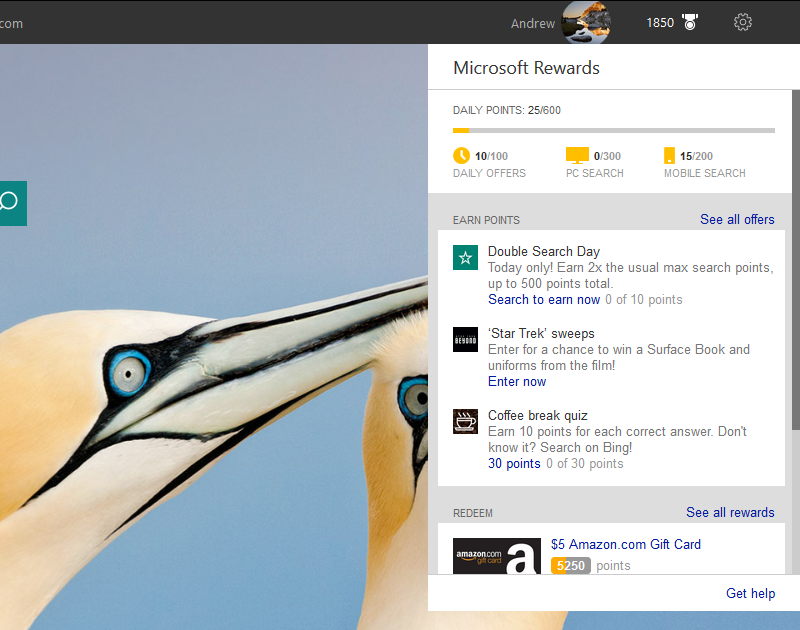 With Microsoft Rewards, Microsoft has integrated Rewards with your regular Microsoft account page. While it can still be accessed through Bing (as shown above), you'll find that the actual page for it is in your Microsoft account dashboard, and has the familiar blue navigation bar at the top. In terms of functionality it's the same as the Bing Rewards dashboard, but it certainly looks different.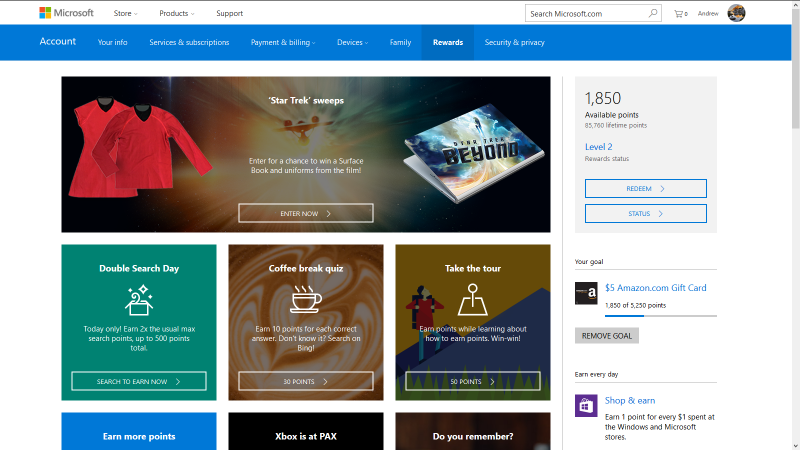 The new design feels familiar to anyone who's used Windows 10 – available activities are now presented in a way that looks like live tiles, and icons fit the Windows 10 design guidelines. It certainly looks nice, and it isn't too hard to get adjusted to if you were a Bing Rewards user. When it comes to the actual rewards page itself, things aren't too different.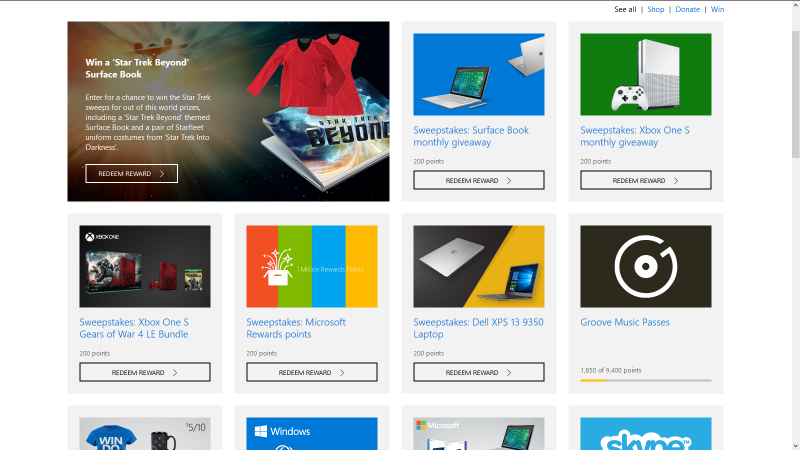 Microsoft focused rewards are displayed front and center, but if you scroll down you'll find rewards from third parties. The available items don't appear to have been changed from the rewards in Bing Rewards, with the exception of a Microsoft Rewards points sweepstakes being added.
All in all, Microsoft Rewards is a nice refresh of an already fantastic service, and being able to get points for using Microsoft Edge is a welcome addition.
Were you a Bing Rewards member? Do you have the Microsoft Rewards update yet? Let us know in the comments below!