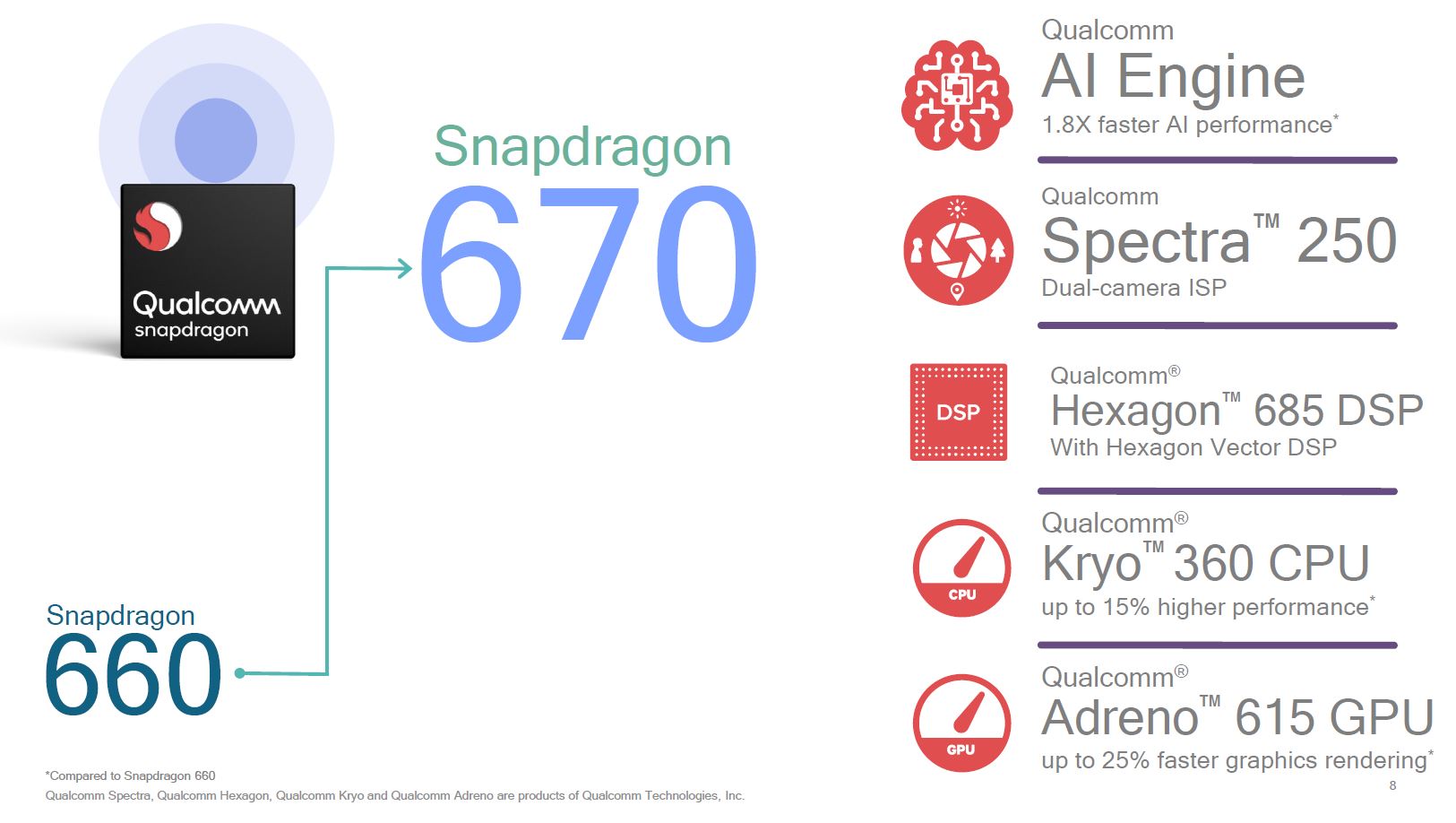 Qualcomm today announced the new Snapdragon 670 processor as a successor to the Snapdragon 660. The Snapdragon 670 processor built on 10nm LPP process technology features 2x Kryo 360 (CA75) at 2.0GHz and 6x Kryo 360 (CA55) at 1.7GHz CPUs. Qualcomm claims that this upgraded CPU will offer 15% more performance than its predecessor.
Qualcomm ahs also upgraded the GPU from Adreno 512 to Adreno 615. Thanks to the Spectra 250 ISP, this new processor will support up to 25MP single / 16MP dual cameras. The Snapdragon X12 model featured in this processor will support download speed of up to 600Mbps.
Devices based on this new Snapdragon 670 processor are expected to be available in the coming months.