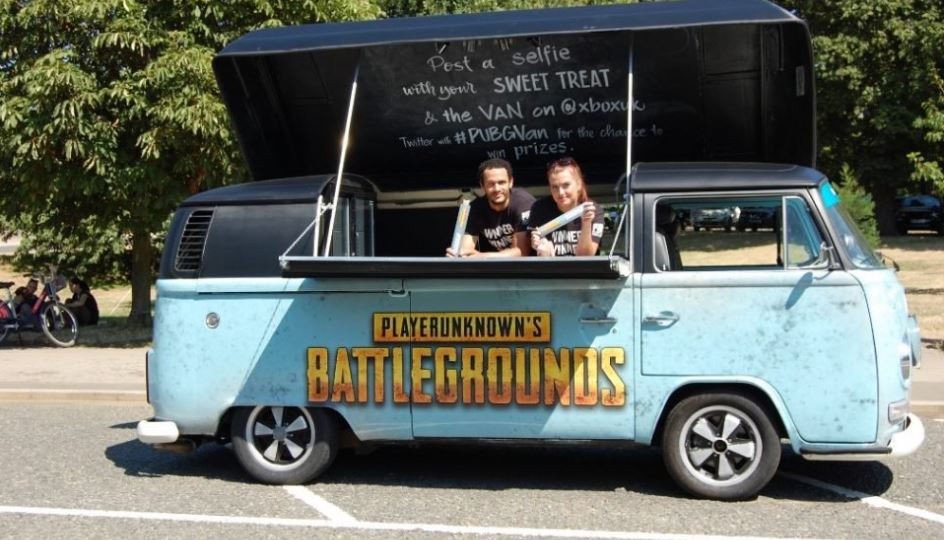 In Microsoft's latest effort to promote PlayerUnknown's Battlegrounds, it looks like the game's iconic Miramar van will be travelling around the United Kingdom for the summer, handing out free ice cream and other cool prizes, no pun intended.
According to Microsoft UK, its various social media accounts will post where the van is located for the day. Every 100th person who stops by will also receive some PUBG goodies, though it was not detailed what these would be. And if you take a selfie with the vehicle and your ice cream and post it using the hashtag #PUBGVan, you will be entered in a contest to win prizes like Xbox Live codes, copies of PUBG, and even an Xbox One X.
The van will be driving through the UK until sometime around mid-September.
For those curious, the van is affectionately being called the Miramar "dessert" van.
Via: Daily Mail