PS5 trophies are going to finally feel rewarding as standard trophies are set to give players more rewards. 
While PlayStation 4 trophies currently give players access to themes or avatars on the occasion of getting a title's Platinum Trophy, PS5 will make this celebratory gift far more often.
Website Mp1st noticed during the recent PlayStation 5 user interface reveal that trophies in the PS5 launch title Destruction All Stars has multiple rewards tied to its achievements.
Destruction All-Stars' trophies list two rewards in its list: the Rookie trophy will gift players a profile banner; the Wreckognised trophy will reward players with a profile avatar. Exciting stuff!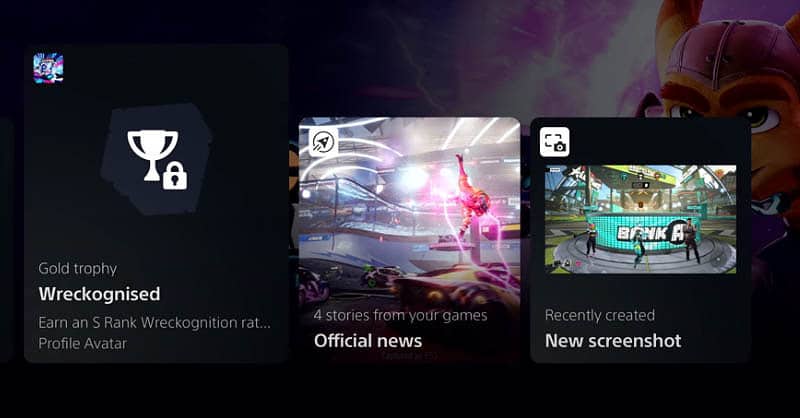 Of course, players shouldn't expect this treatment for all games. While PS5 trophies will give developers more options to reward players, it's still extra work for developers.
Xbox One, Xbox Series X and Xbox Series S all have a similar feature, one that's drastically under-utilized. Upon unlocking achievements, players can earn a wallpaper for their console. While first-party games usually have good rewards, third-party games often forget about the feature.