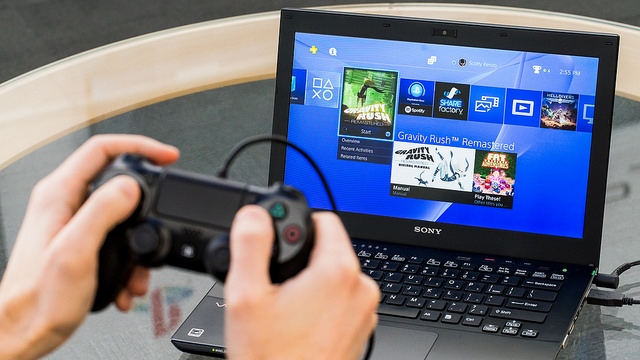 Sony is releasing next major system software update for PS4, version 3.50 (codenamed MUSASHI) tomorrow. As announced before, Sony is expanding PS4's Remote Play capabilities to work with Windows PCs with this update. Remote Play on PC is compatible with Windows 8.1 and Windows 10. Gamers can use one DualShock 4 as the controller for Remote Play, which needs to be connected to your PC via a USB cable.
You'll be able to select from the following resolution and frame rate options, depending on your Internet bandwidth.
Resolution options: 360p, 540p, 720p (Default: 540p)
Frame rate : Standard (30fps), High (60fps) (Default: Standard)
After the system software update launches tomorrow, you'll be able to download the Remote Play Installer here.