Update: The game now also numbers over 1 million players.
---
The premise of Fortnite is simple. The Storm came without warning and 98% of the world's population vanished…then came the monsters. Lead the world's remaining heroes in the fight to hold back the Storm. Explore the large, destructible world where no games are ever the same. Build huge forts, craft exotic weapons, find loot and level up your characters. Take on the Storm with 4-player online co-op. Do you remember Lock's Quest? Well, this is a grown up version of that. This is an action-building game at its finest.
Fortnite is a beautiful game which may not have the best visuals, but it's not hideous by any stretch of the imagination. The cartoonish aesthetic serves the title well because of its hilarious characters and comedic undertones. However, don't let that guise fool you. Fortnite is definitely quite challenging as you progress further. Even though it runs at 30 FPS on Xbox One, the game features clear visuals and the shooting mechanics are competent. It may be a little hard to land headshots due to the input lag at lower frame rates, but Fortnite is still a great experience. Hopefully the developers will increase the frame rate on Xbox One X because it's not a competitive game.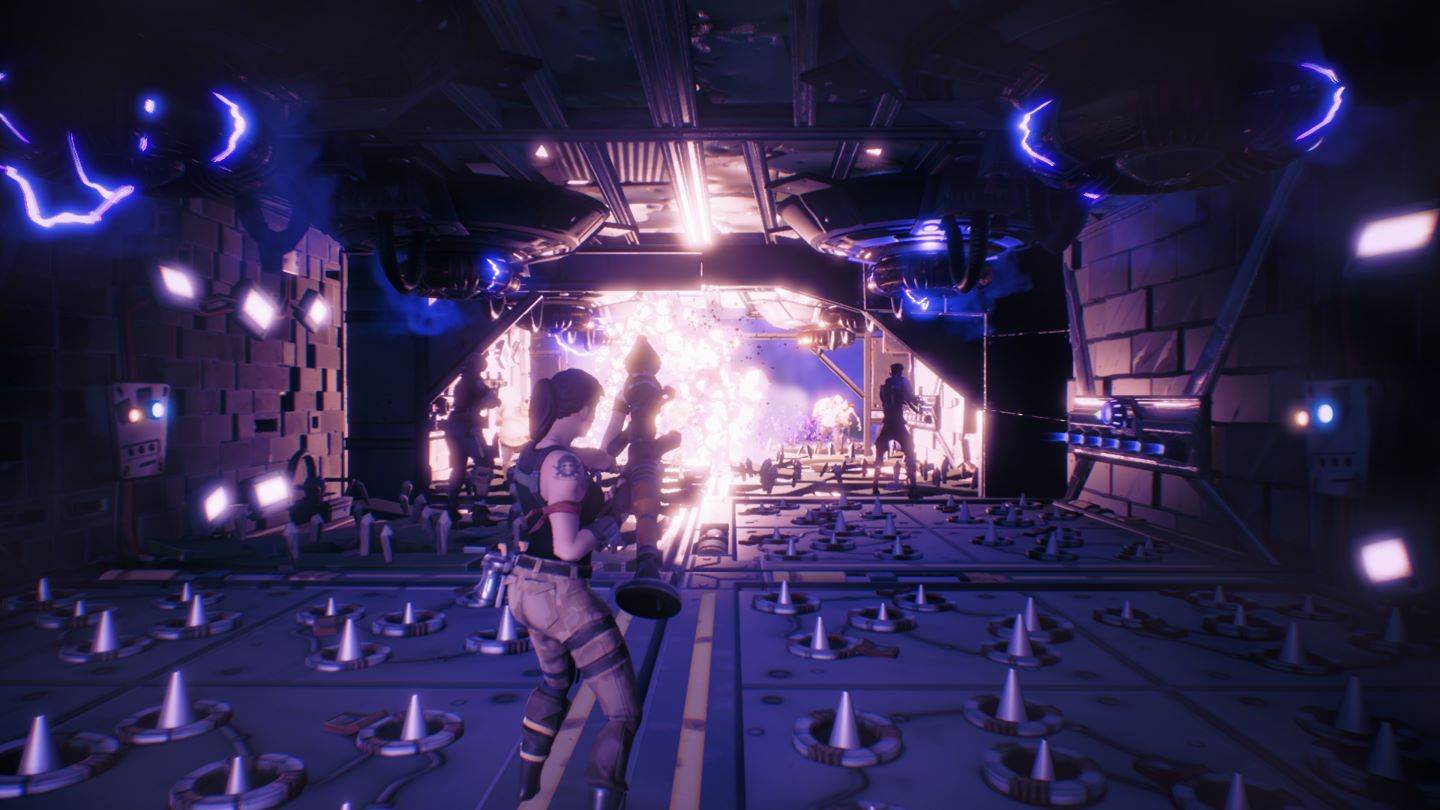 Each match starts off with you gathering as many resources as possible to construct a base. Once you're satisfied with the wood, bricks and metal you're managed to accumulate, you're tasked with defending an objective. Usually this is some sort of device or individual. Using metal panels is the best because they can withstand the most damage, but harvesting the material is also a little harder than chopping down a tree. Each level also has survivors you must rescue and another blue resource which powers devices. The title is just as much about collection as it is about shooting.
Exploring maps will serve you well because there are numerous secrets. For example, many levels have a series of caves with weapons or resources in the end. For example, I came across a cave system in the fifth level which had a few chests. I found a better weapon and lots of metal. Little nooks and crannies like these are worth exploring and keep the gameplay fresh. You never know what you're going to find.
Upgrading your equipment and heroes plays a major role in Fortnite. For example, you can make your traps do more damage and give your heroes new powers. While this is a time-consuming process, it should still be in the back of your mind as you unlock new research points on the skill tree and level up further. You can also craft new weapons and other items. The possibilities are endless and you can truly play the way you want to play.
Despite the great gameplay, what surprised me the most about Fortnite was that it features a story. Throughout the campaign, you must unravel the mystery behind the Storm and uncover a way to stop them. I just thought that because the game was technically still in a "closed beta" state, it would be incomplete and not feature any of these features. Despite being rather basic, the story draws you in because of the addictive gameplay.
Overall, Fortnite is a great game and while it not be completely polished—especially when it comes to the menus—it's still a lot of fun. I didn't think I would ever say this but you should pick this title up. I know it's going to be free-to-play in 2018 but it's just so good right now and supremely addictive. You can't go wrong with Fortnite and this is definitely one of the biggest surprises of 2017 for me at least! If you want to check out what your typical match feels like, be sure to watch our video preview on YouTube. It's not really a surprise that over 500,000 people have already paid for the game on various platforms even though it's going to be free-to-play in 2018.