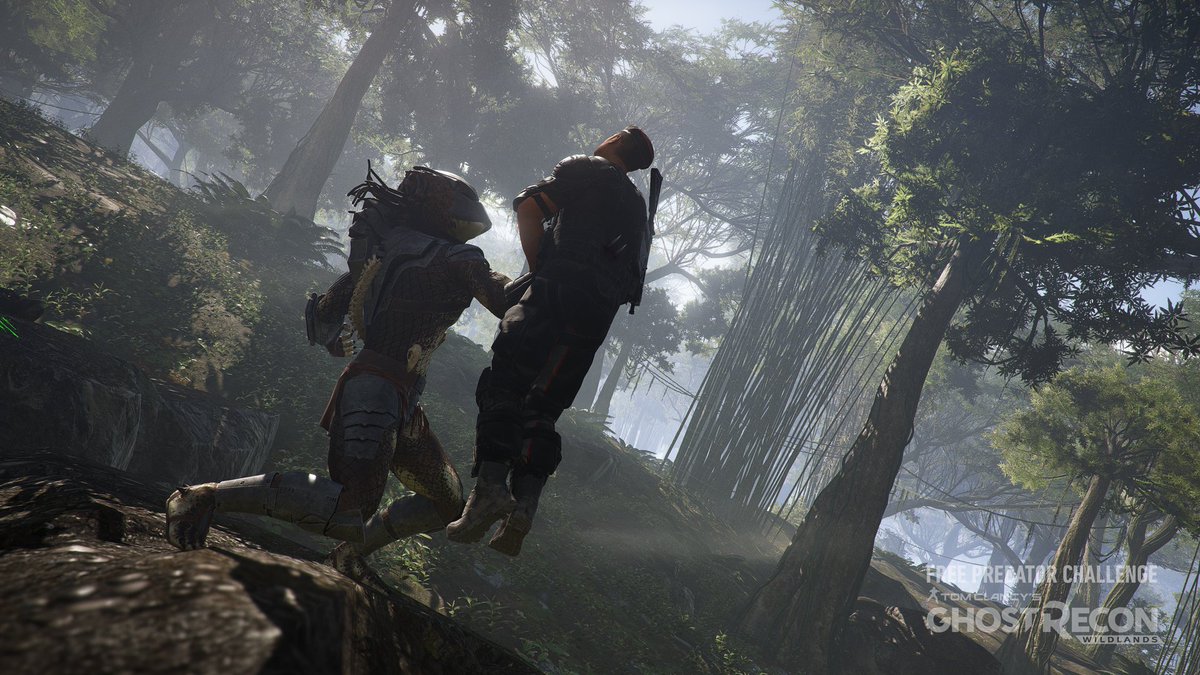 Video games are known to feature Easter eggs and crossovers from movies from time to time, and the latest brings a deadly new threat to Ghost Recon Wildlands. Ubisoft has announced that the Predator is making its way to the game in a new special event that will be free for everyone (via UbiBlog).
From December 14 (today) through early January, players will be put to the test against the Predator. This event tasks players (either solo or with up to four friends in co-op) to hunt the Predator down, but be prepared as this is no easy feat. Should you manage to be successful, you'll be rewarded with exclusive items, including the Predator mask, which features Predator vision. A Predator Pack is also available in-game right now that includes 15 new customization items inspired by the original movie.
When speaking about how this whole event came about, Ubisoft senior producer Nouredine Abboud said that the team felt it was the perfect opportunity with the movie's 30th anniversary this year. The tactical approach to Ghost Recon Wildlands made it feel like a Predator was always hiding and waiting to strike.
"When our Fallen Ghost DLC was released, we were amazed by the feedback we got from the community members, who praised its more somber tone and its tactical approach. But what we sensed was that there had to be a Predator hiding somewhere, observing us in the jungle setting of the DLC. That's where the idea originally started.

When we realized in June that this year was the 30th anniversary of the original Predator movie, the coincidence was too great to pass up. We have a very good relationship with 20th Century Fox, and they were as excited as we were to let the Predator fight the Ghosts in an environment that fit their vision, so it was an exciting and fruitful discussion. Our team learned everything they could about the Predator, not only by studying the original movie, but through exchanges between our artists and the creatives at 20th Century Fox."
Tom Clancy's Ghost Recon Wildlands is available on Xbox One, PlayStation 4, and PC.