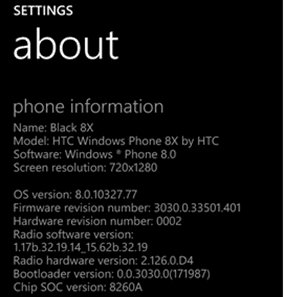 A post-GDR2 update for the HTC 8X has been doing the rounds.
Labelled the HTC Update for Windows Phone, unfortunately no changelog accompanies the software.
It is believed however that the software update is addressing a freezing issue when playing music on the HTC 8X, though some users have also reported that the HTC 8X's UI was lagging some-what since the GDR2 update also.
Have any of our readers who received the update noticed any changes or improvements? Let us know below.
Via WPWorld.pl and Auswinphone.com
Thanks everyone who sent the tip in.