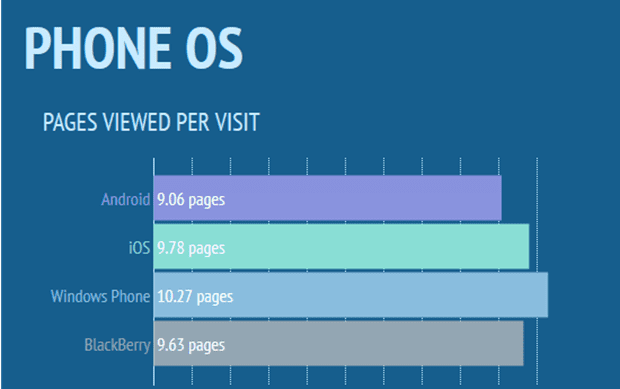 Pornhub has updated their visitor stats, which provides an interesting insight into the demographics of their visitors.
They found once again that Windows Phone users were the least easy to satisfy, visiting on average 10.27 pages, compared to just 9.06 pages for less discerning Android owners.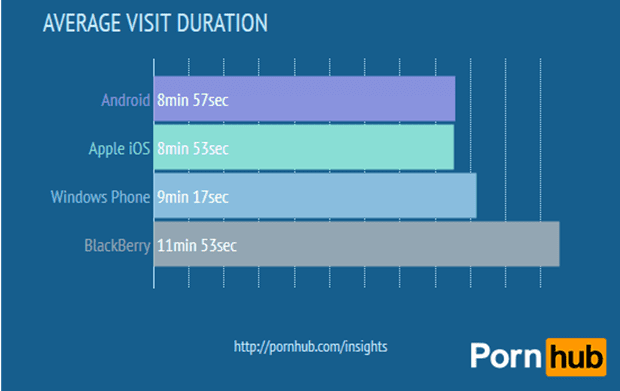 Seeing more pages of course takes a bit longer, but Windows Phone users were still the fastest to skip from page to page, spending on average only 54 seconds per page, slightly faster than iOS users, and a lot faster than poor Blackberry users, who spent  1 min 14 second on each page.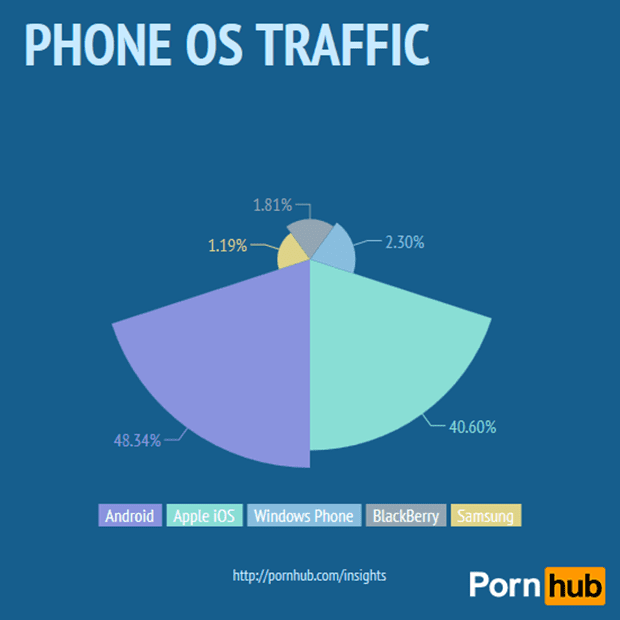 Windows Phone users are 2.3% of Pornhub's browsers, which I think gives us a good baseline for the penetration of Windows Phone worldwide.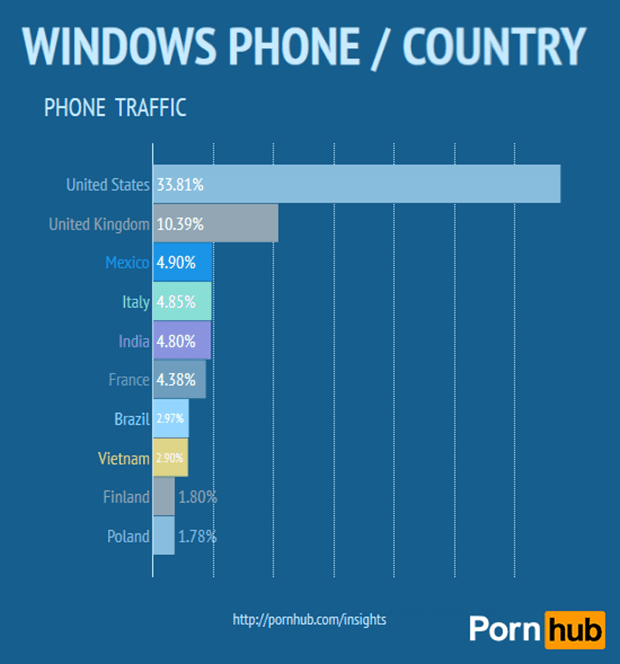 The majority of Pornhub's Windows phone traffic comes from the United States at 34%. The next nearest country is the United Kingdom at 10%, followed by a near tie between Mexico, Italy, India and France at just under 5% each.
While Windows Phone is not the largest OS, it clearly the one making their users the happiest to browse from page to page.
See all the stats at Pornhub here.
Via Gizmodo.com