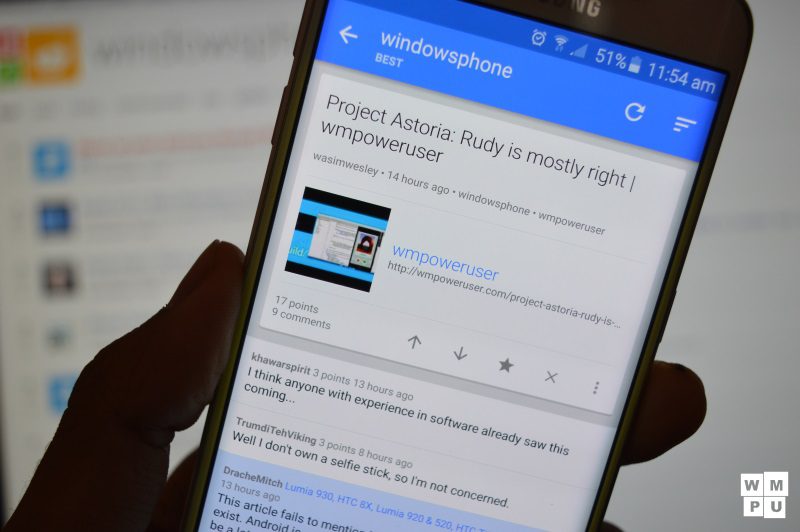 Microsoft recently announced that the company will allow Android, as well as iOS developers to bring their apps to Windows 10. Microsoft's Project Astoria will allow developers to port their Android apps to Windows 10 with some minor tweaks.
Now, the developer of a popular Reddit client for Android, Reddit Sync (aka Sync for Reddit) announced that the app will soon make its way to Windows 10 (Windows Phone, Xbox One and probably HoloLens). It's not coming anytime soon, it'll come after Microsoft releases the Project Astoria tools to developers. Nonetheless, this is indeed a very good news since the app includes a handful of features and offers a great experience.
Of course, there are already some good Reddit clients on Windows Phone, such as Readit and Baconit – which also offer a decent experience. If you're a Reddit user, are you glad that Reddit Sync is coming to Windows 10? Discuss in the comment section below!
Thanks, Faisal for the tip!