Popular Facebook game Pool Live Tour has come to the Windows Phone Store.
The game, with more than 2.5 million players lets you challenge your friends or compete against millions of players to win coins and trophies using simple touch controls.
The game also has a single player mode, and even includes multi-device play via Bluetooth or share the same screen with a friend.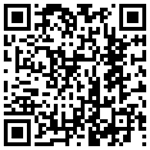 The game features 5 levels with increasing difficulty and increasingly higher stakes and also beautiful backgrounds.
Download the free app from the Windows Phone Store here.
Via NPU