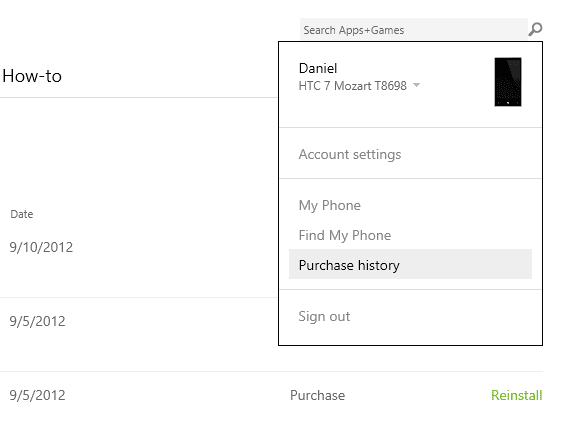 The latest update to the Windows Phone store brings the purchase history which used to live in Zune to the website, making it rather easier to view.  It also makes it easier to re-install apps when purchasing a new device, even if it will not transfer the settings.
What struck me however when scrolling though the list was the pages and pages of apps I appeared to have installed over the two years of owning a Windows Phone, ending up clocking in 263 apps in total, or about 11 per month.
I thought it would be interesting to see how many apps our readers install on average, so please have a look at the Windows Store and let us know your total (tip: each full page holds 20 apps).
See your Purchase History here and the poll after the break.