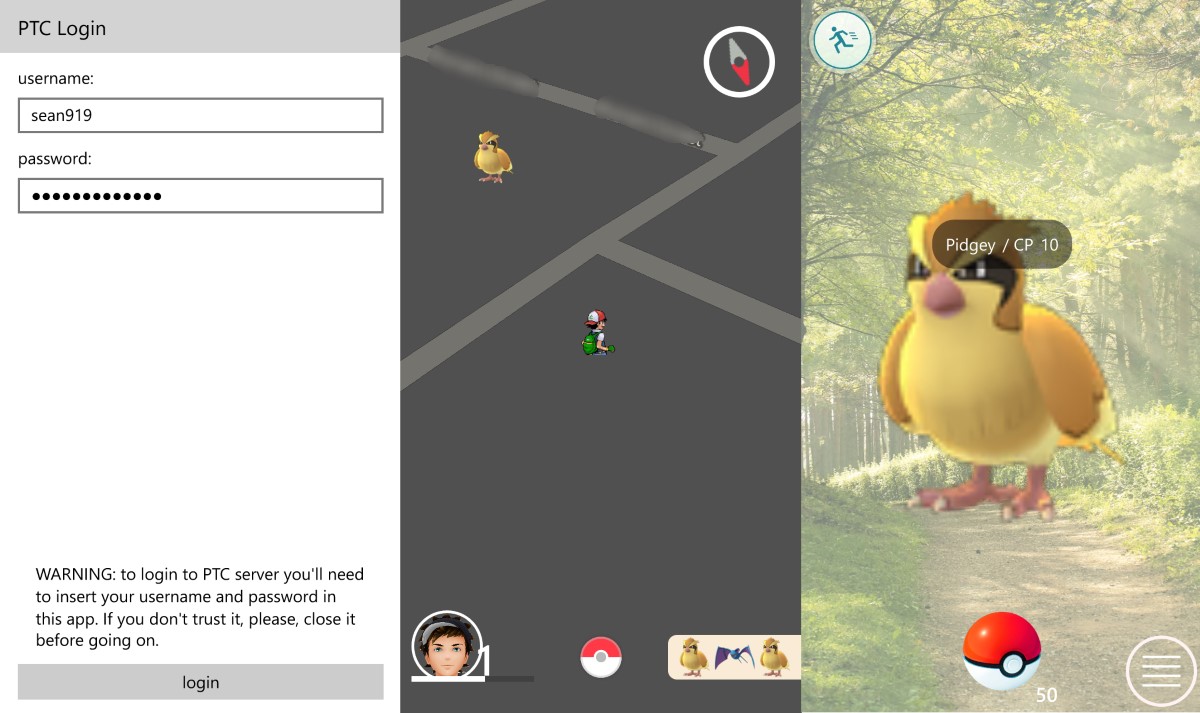 PoGo, a third-party Pokemon Go app for Windows 10 Mobile today picked up with a new update. If you still play Pokemon Go, you might be interested in some of the new features added with today's update. The update adds item inventory, as well as the Pokedex. Additionally, the update also introduces notifications for when you level up, as well as hatches. In addition to these improvements, there are a couple of other improvements in the update:
Added item inventory
Added Pokedex
Added battery saver mode
Added level up notification
Added hatching notification
Added new translations
Improved update system, now we can remotely disable the app if some gamebreaking change happens
Improved network Handling
Improved UI
Improved app messages to make them more useful
Fixed catching bugs
Fixed bug in proto files that caused wrong values to be sent to server
Fixed resume to map page after suspension
Fixed a lot of other minor things
You can get the latest update for PoGo here, and find out how-to install it here.