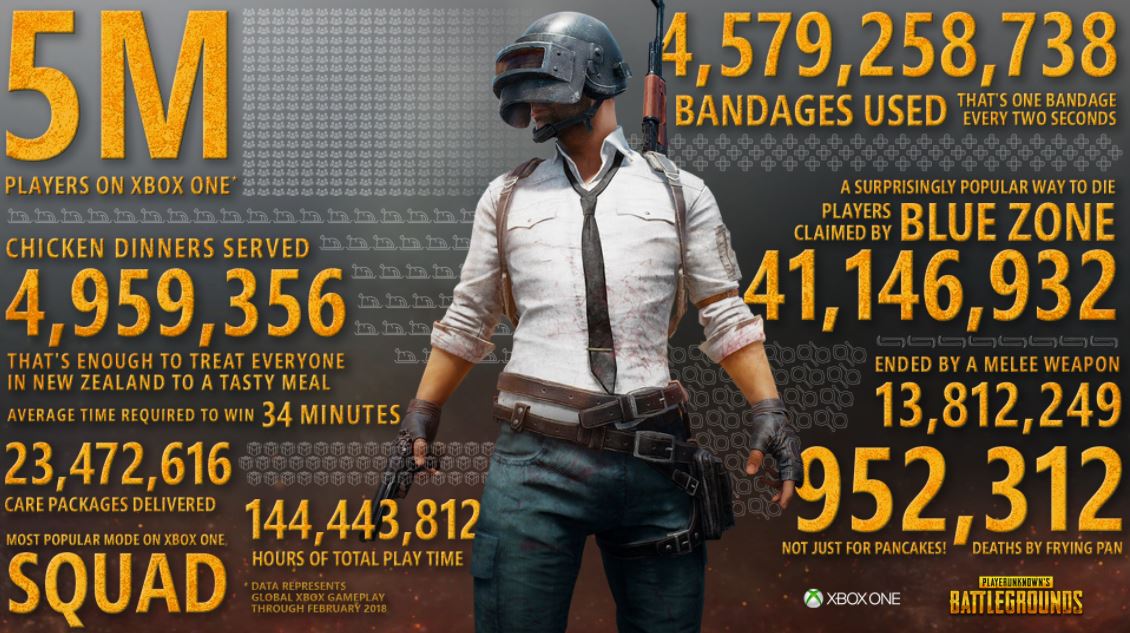 Microsoft has revealed that PlayerUnknown's Battlegrounds has hit 5 million players on Xbox One since its release in December.
"This week we're celebrating yet another milestone for PlayerUnknown's Battlegrounds (PUBG) on Xbox One: we have now passed 5M players! We're very excited that the community continues to grow – reaching over 5 million players in less than 3 months is a major accomplishment and we're happy so many of you are enjoying the game."
To celebrate the milestone, they are debuting a new video asset for PUBG today. In addition, the community is receiving a free cosmetic item called the PUBG5 jacket, which can be seen below. According to the announcement, the jacket will be rewarded to all players who own and have activated a character in the game on Xbox One as of March 22, 2018 at 12:01AM PST.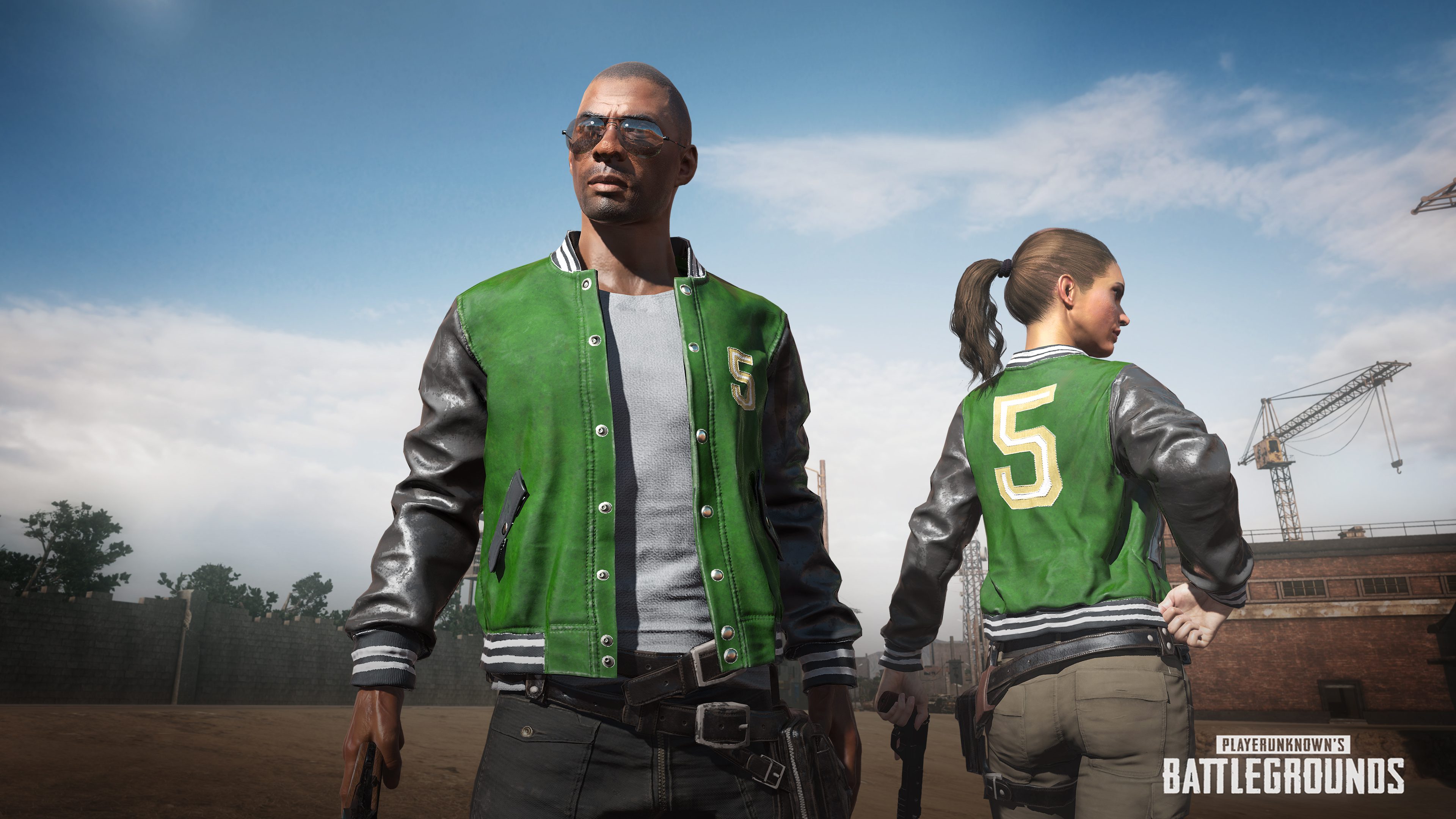 Back in January it was revealed that PUBG in Xbox Game Preview had hit 4 million players. On that occasion, the milestone was celebrated by rewarding players with 30,000 Battle points.
Looking ahead, PUBG on Xbox is set to get the new Miramar map sometime this Spring. If you haven't joined in on the battle royale, Microsoft is offering a PlayerUnknown's Battlegrounds 1TB Xbox One S bundle for $299.00.
Via: Xbox Wire