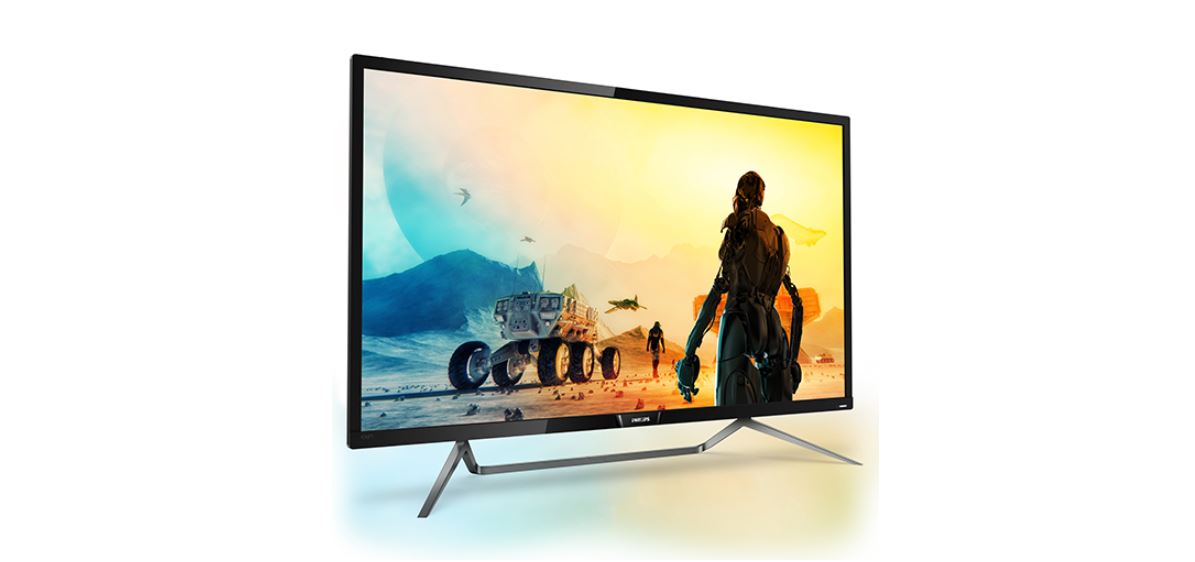 Philips today announced the new Momentum 43" 4K HDR Quantum Dot Monitor (436M6VBPAB), the world's first HDR1000 monitor with the new VESA DisplayHDR 1000 Certification. VESA DisplayHDR 1000 Certification requires the displays to have the following specs:
Peak luminance of 1000 cd/m2 – more than 3x that of typical displays

Full-screen flash requirement delivers ultrarealistic effects in gaming and movies
Unprecedented long duration, high performance ideal for content creation

Local dimming yields 2x contrast increase over DisplayHDR 600
Significantly visible increase in color gamut compared to DisplayHDR 400
Requires 10-bit image processing
"As with any new technology there can be confusion out there regarding HDR specs and benefits. VESA's new DisplayHDR standard will make monitor shopping easier by offering consumers a comparable standard to judge HDR picture performance between monitors," stated Chris Brown, Philips Monitors Global Marketing Manager, TPV. "We are very excited to launch the world's first DisplayHDR 1000 monitor, the Philips Momentum 43-inch 4K Display. DisplayHDR 1000 level of picture performance will offer a more intense gaming and entertainment experience. The contrast and color really bring action scenes alive, like we've never seen before."
This monitor features Ambiglow technology that creates an immersive halo of light around the outside of the screen. Philips used a fast internal processor to analyze the image content and continuously adapts the color and brightness of the emitted light to match the image. Users can also adjust the lighting according to their This monitor also comes with MultiView technology that enables active dual connect so that you can work with multiple devices like PC and Notebooks simultaneously on this monitor.
The Philips Momentum 436M6 will be available this summer for $999.99.