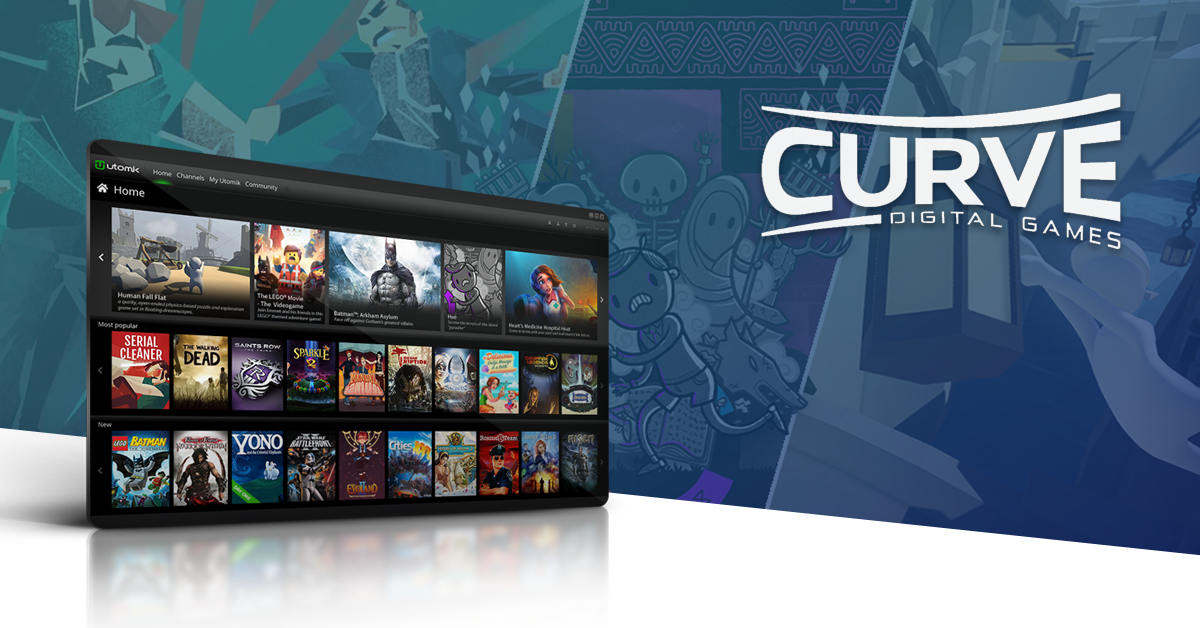 If you're looking for a way to play hundreds of some of the best indie games without breaking the bank, it just got a lot easier. Subscription PC gaming service Utomik has announced a partnership with publisher Curve Digital to bring a selection of its award-winning indies to the platform.
In a press release, the company stated that games like Hue, Human: Fall Flat, The Little Acre, The Flame in the Flood, and more will be available in the coming months. This is in addition to the over 700 titles already available through the service, ranging from indie experiences from publishers like Curve Digital to AAA games from publishers like SEGA and Ubisoft.
Utomik allows players to download games directly to their PC, no streaming required. Thanks to the service's 'download while you play technology', you can jump into a game after downloading just a small part of it.
You can start a free 14-day trial on Utomik's website here. A Personal Plan for one user costs $5.99 a month and allows those subscribing to it to play an unlimited amount of games with the option to cancel at any time. The Family Plan for up to 4 users costs $9.99 a month and offers the same features as the Personal Plan with added parental controls and the option to invite up to 3 family members.